Evolutionary video technology solutions delivered by experts
Who we are
"We take out the complexity of adding participants & data sources to video meetings"



Dr. Andreas Kröpfl, CEO & founder
eyeson in a nutshell
Since 2010 eyeson is working to enable and improve remote business workflows based on a broad and long-established experience.

eyeson was born as a team of five real-time communication specialists from air traffic control, including Andreas Kröpfl & Michael Wolfgang envisioning a technology that would prove how real-time video conferencing can have better quality than other apps on the market.

This is how eyeson's Single Stream Technology was born and is revolutionizing remote operations in different fields. Our passion is enabling people to set up high-quality digital processes for their use cases - easily and sustainably.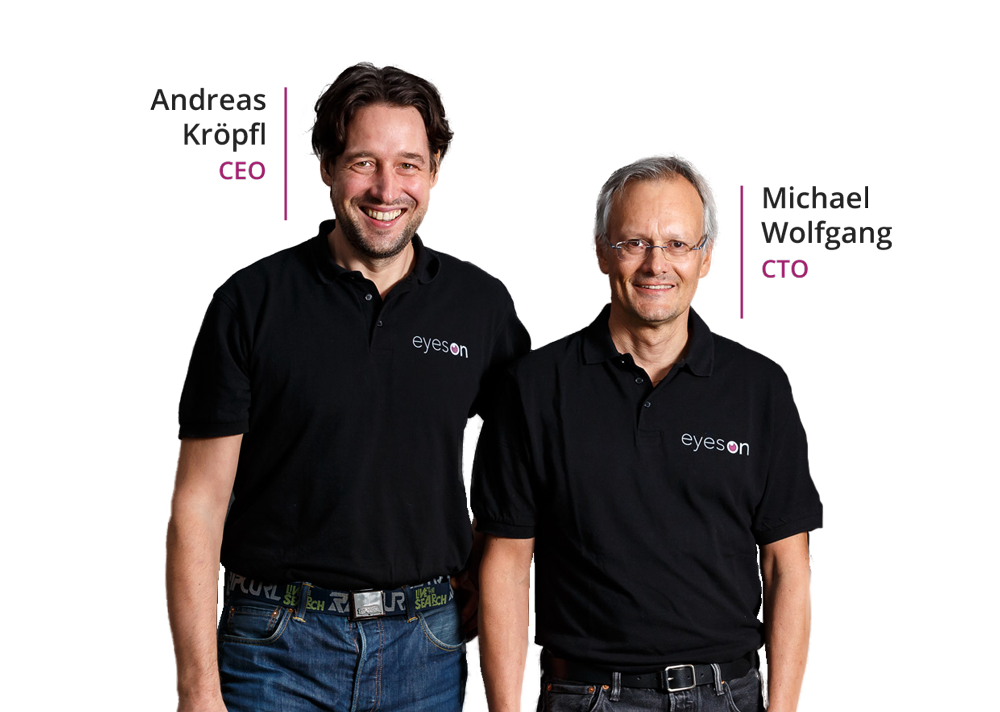 Based in Austria with team members all over the world
Coming soon