Forbes Magazin Interview
The Future of Video Communication
"Give your communication a meaning", is the vision of Eyeson, a telecommunications start-up from Graz. With its unique software, Eyeson radically revolutionizes the video communication market, generating value from every conversation and thus outpacing Zoom and the other video conferencing giants with quick steps.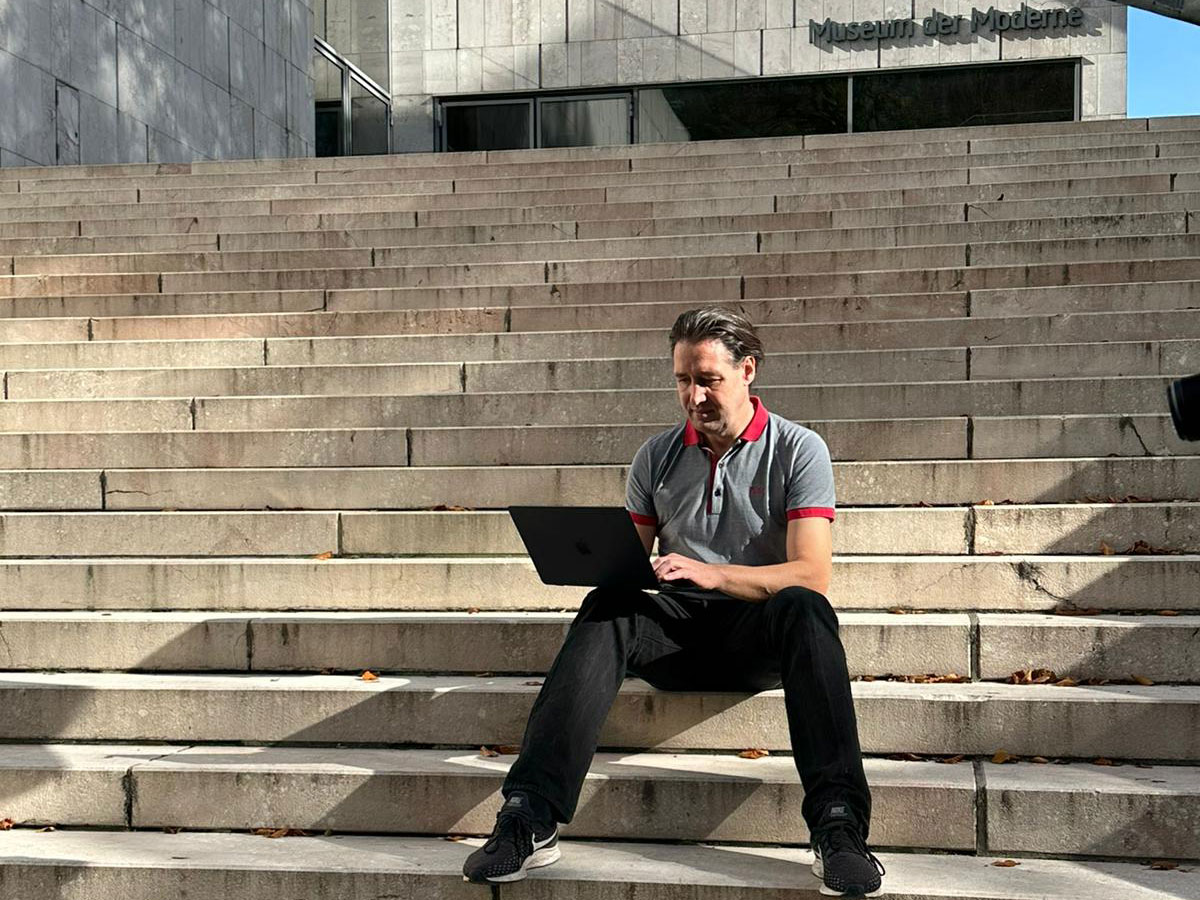 Video Communication is a New Standard
At the latest since the corona pandemic, everyone knows that our world is increasingly taking place digitally. Video communication is a new standard. But who ensures that communication is integrated into business processes? Integrated and thus comprehensible and usable? Eyeson offers a smart alternative whose use cases go far beyond conventional video chatting: From telemedicine to digital financial services to gaming.

Behind the Graz-based start-up is Andreas Kröpfl, founder and CEO of Eyeson. Kröpfl studied computer engineering before joining Frequentis in 1999, where he gained experience in the field of video and security communication. Together with Michael Wolfgang, he founded his own company in 2010. The aim was the redefinition of video communication. "The first two years were really hard," Kröpfl remembers, "we financed the company exclusively from our savings and also invested our salary back into Eyeson." The first investors came on board in 2012, and Visocon was renamed Eyeson in 2017.
Stand-alone communication like with Zoom is a waste of time.
Although Kröpfl is confident that Eyeson will one day overtake Zoom as the frontrunner, the two companies are not (yet) in direct competition. Due to the fact that the Graz-based start-up offers an API (short for application programming interface) that enables companies to quickly and easily integrate Eyeson's video communication software into their own products.
For example, a doctor can offer his patients online help and hold video meetings with them without the customer having to leave the doctor's website or download an external program – the video call is integrated into the service. Because, according to Kröpfl, communication only makes sense if it is also integrated into business processes. "Stand-alone communication like with Zoom is a waste of time," says the Eyeson CEO.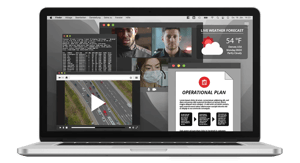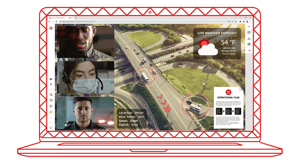 Technologically, Eyeson stands out from the competition ...
... through its deep integration possibilities, as well as the patented single-stream technology, which ensures that videos, applications and data are sent to all participants at the same time. Thus, all viewers get the same picture and the video quality remains high even with many participants. While competitors have to send the video of each participant to all other attendees, at Eyeson the videos of all participants in the video call are first bundled in the cloud and sent from there back to the individual viewers. This keeps the required bandwidth and computing power low, resulting in sharp images and smooth conversations – especially important in a world where communication is often via video telephony and even a slight stalling of the transmission can interfere. This is also particularly handy when the user joins the video call on a smartphone. The lower energy consumption also releases four times less CO2 than other tools.

The Eyeson API includes standard features such as a chat, recording meetings or setting a digital background. But thanks to an infinite number of video stream layouts, every meeting with Eyeson can be personalized quickly and easily. The focus can be set exactly on the relevant participants or data.
Our unique technology results in so many use cases.
Since Eyeson can be integrated directly into a company's business processes, live data such as video, audio, images or programming code can easily be bundled into a stream from different sources and shared with viewers. Kröpfl cites an example from telemedicine: "A doctor can make a video call with a patient and display medical data such as his blood pressure." Another advantage of single-stream technology is that all participants see the same thing on their screens. A moderator in a town hall meeting can thus control exactly which people are in focus or which files are shared.

"Our unique technology results in so many use cases," says Kröpfl and describes a possible scenario from security communication: During a police operation, the video of a drone and a map with the position of the emergency services could be displayed in the headquarters. The head of operations coordinates the operation from headquarters and receives additional input from his team.

There is also potential in the gaming sector. With Eyeson, multiple players can share their gameplay so it's visible to all; every gamer can see the screen of all other players. Especially in the gaming sector, the advantages of single-stream technology can be felt: Since Eyeson requires little computing power, the gaming experience remains fluid.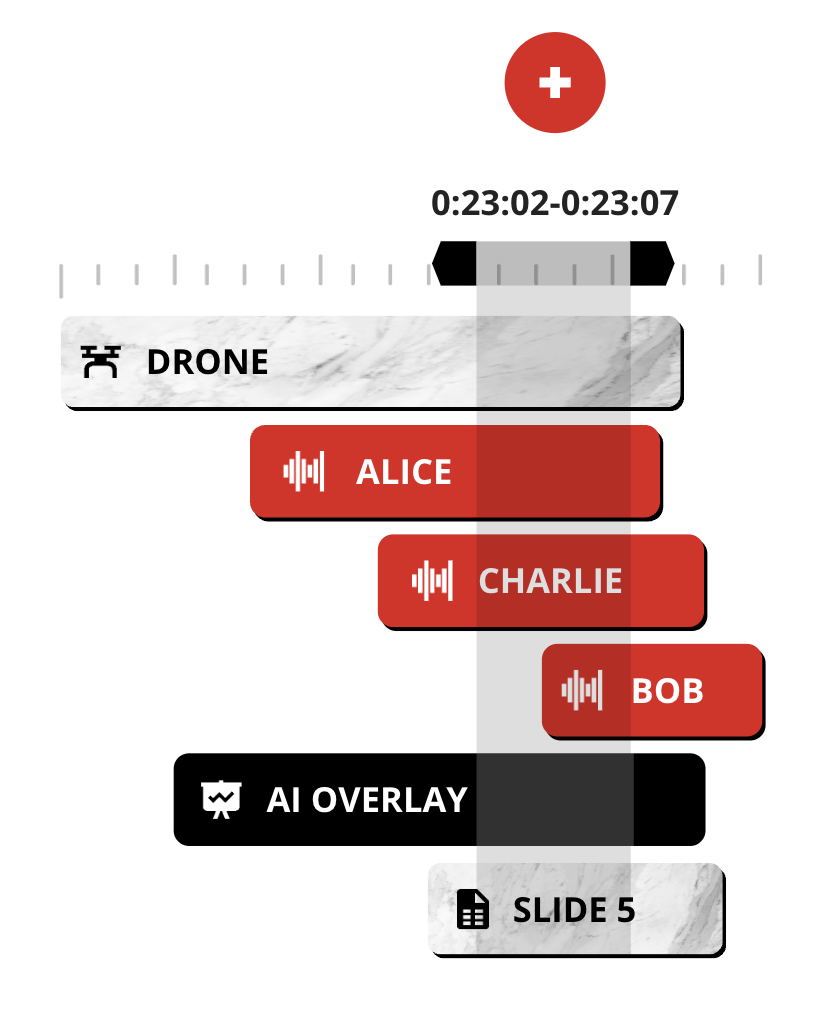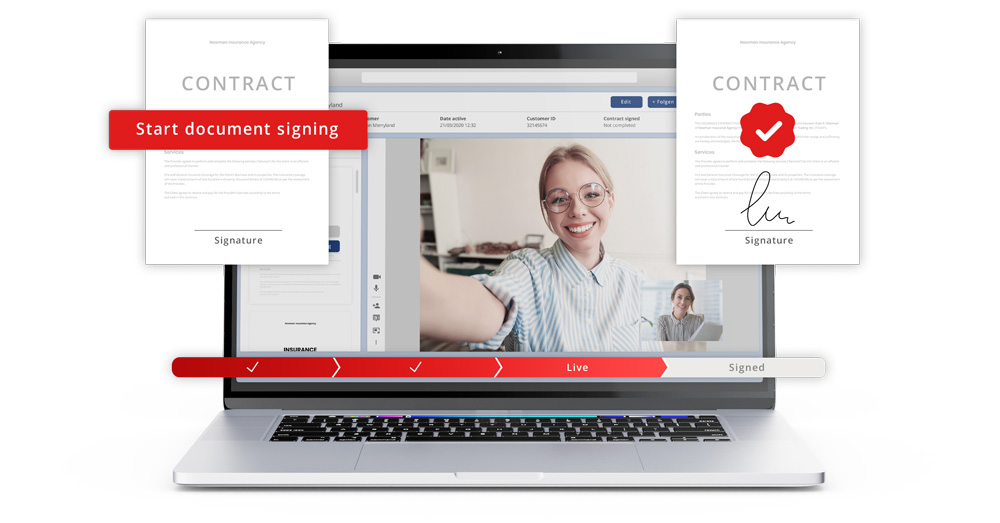 Business Scaling with a Strong Multiplier Effect
One of Eyeson's customers is active in telemedicine: EcoCare, a brand of Ecolog Deutschland GmbH, offers Covid-19 tests in Germany. Eyeson's API is used to issue a test certificate via video. Everis Italia, part of NTT DATA, also has a partnership with Eyeson to provide remote insurance services. The software is also already being used in the USA: The University of Maryland Medical System (UMMS), a private hospital chain about five times the size of the Vienna General Hospital, is taking telemedicine to the next level with integrated communication.

Kröpfl also sees great sales potential for his product: "Let's say a company builds call center software and uses Eyeson for it," he explains. "This company sells its product to numerous companies, all of which now use Eyeson. So we can exploit a strong multiplier effect." Eyeson wants to use this multiplier to scale its business over the next few years.
Eyeson will be a European pioneer and shake up this market.
To achieve this, the company is currently in the process of raising three to five million euros in a Series A financing round. Some famous Austrian investors are already involved – including Hermann Hauser from Amadeus Capital, Paysafecard founder Michael Altrichter, i4g investment CEO Michael Kübeck, as well as the CEO and co-founder of eQventure. Now Eyeson also wants to bring international investors on board. Boris Nemšić, the former CEO of Telekom Austria Group, has also invested in Eyeson and says about the start-up: "Eyeson is the only provider globally that offers a synchronous video experience and the ability to visualize data. As a tech pioneer, Eyeson represents the logical evolution of the communication tools we use today; Eyeson will be a European pioneer and shake up this market."

And this market has rosy prospects. During the corona pandemic, many companies have had to move their operations to the digital world, from meetings to supervised workouts. The number of daily participants in Zoom meetings exploded from approximately 10 million at the end of December 2019 to over 300 million in April 2020.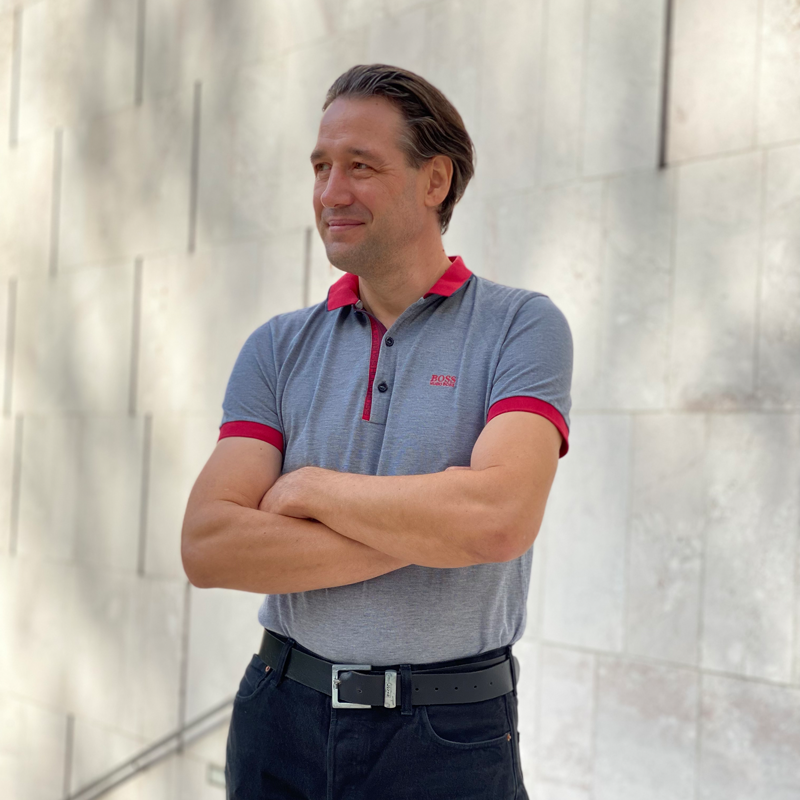 Generating Additional Value with Every Conversation
Today, many activities take place "offline" again, but for many, video calls have remained part of everyday life. The growth rate for the global video communications market is currently in the double-digit range. In the next few years, it is expected to swell to a value of 22 billion US dollars. But the market for video integration in web applications, into which Eyeson falls, looks even more promising: With a growth rate of more than 30%, it is expected to be worth almost $ 16 billion by 2026. Eyeson is therefore well positioned to exploit this potential and scale its business model.

Kröpfl compares Eyeson's future to the smart features of Apple's iPhone, which turned the smartphone market upside down in a similar way. "When you take photos with an iPhone, you have data and it's linked together. The iPhone creates memories, you can search for people, places or animals. You make sense of these images," he explains, before adding, "We want to do the same with video communication. At some point you will be able to search for 'Meeting with Andreas Kröpfl' and you will see the recordings of all meetings with me. In the recording, you can then search for specific slides that I shared at the time."

Pairing this vision with artificial intelligence opens further doors. For example, AI could analyze sales pitches and determine which type of conversation is most likely to lead to a successful sale. "This is how you generate added value with every conversation," enthuses Andreas Kröpfl. "This is how we want to give meaning to communication."
Contact us
Want to know more? Get in touch with us.