Dynamic Layouts & Data Visualization
Whether it is about customer support, tutoring, contract signing, patient monitoring, remote drone operations or multiplayer gaming, users can assign participants to specific video positions and present media sources - all in one interface.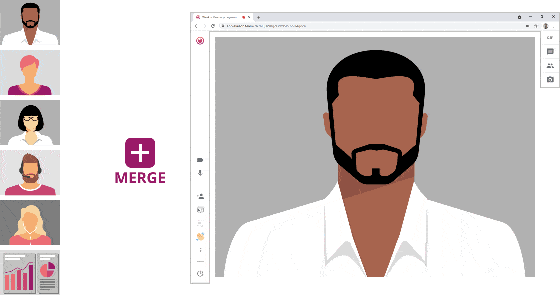 Flexible video layouts for individual configurations
The default layout configurations are set to auto-moderation, single, two, four, and nine participants. eyeson added two additional layout configurations to assist specific use cases with a 6+1 and 6+2 arrangement that brings speakers and presenters to the main virtual stage.

eyeson's powerful API makes it possible to assign users to a specific video position while retaining a particular layout pre-configuration. If you choose a default without activating auto-moderation, the free spots will not be filled and you can use them to show some background using the media inject feature.
Customize video layouts in real-time
eyeson's Single Stream Technology enables merging any live media, data and participants in real-time into a single video & audio stream allowing each association to configure their own layout.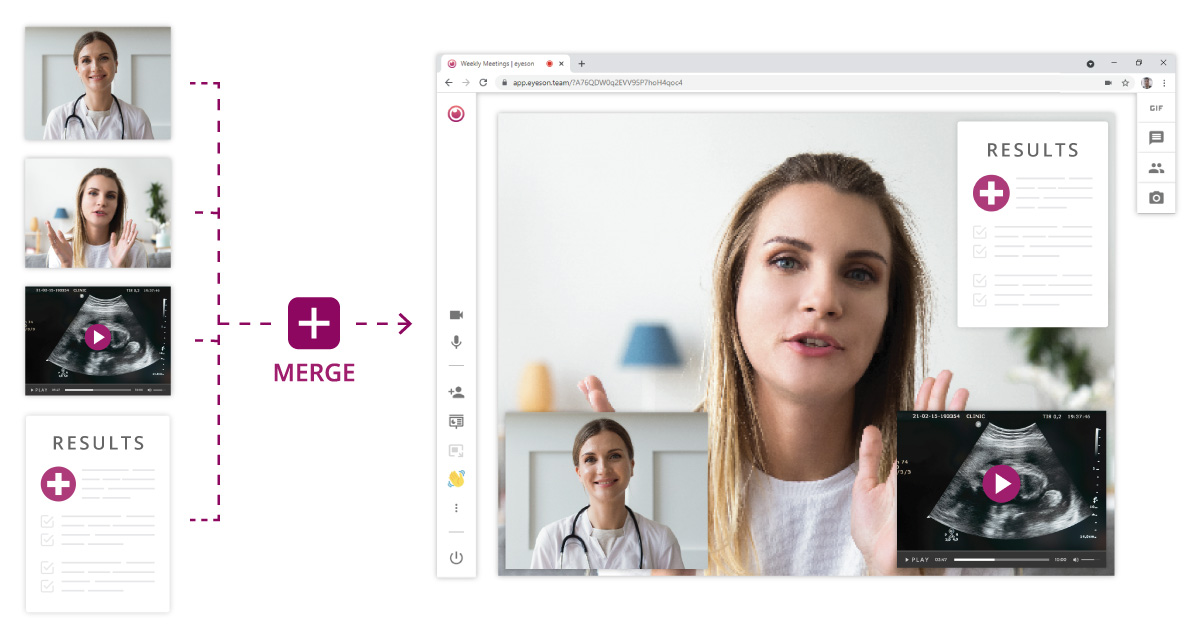 Live Media: Ultrasound, MRT, Live Monitoring

Live Data: Patient Records, Test Results, Insurance

Live Participants: Medical Staff, Doctors, Patients

Example Use Case: 24 hours patient monitoring
Live Media: Up to 9 parallel Screencasts

Live Data: Team Ranking & Results, Player Informations

Live Participants: Gamers, Tutors

Example Use Case: Multiplayer Teamplay Support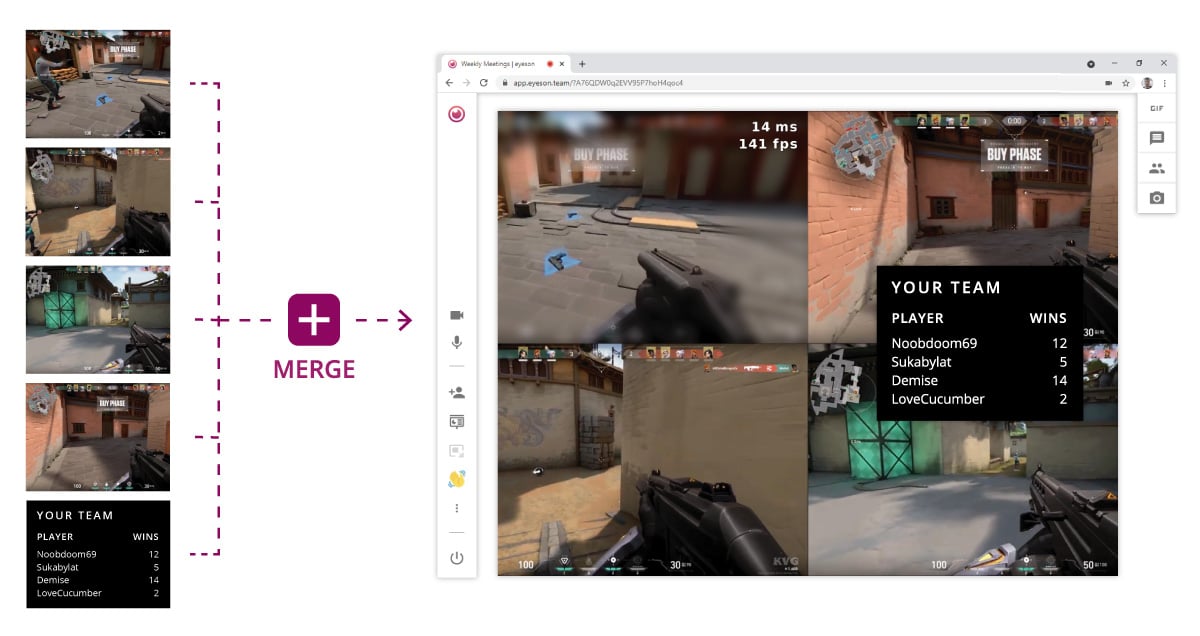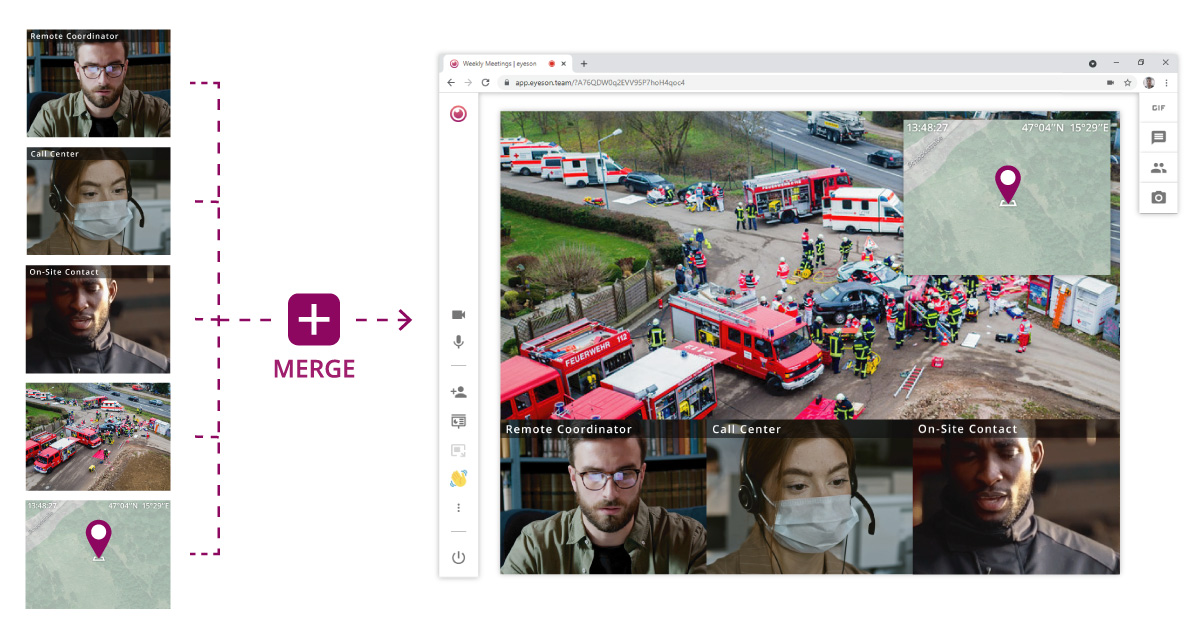 Live Media: Live Drone Video, IP surveillance camera

Live Data: GPS Map, Weather Information, Local Information

Live Participants: Remote Team, Local Firefighters, ...

Example Use Case: Command & Control for Public Safety
Live Media: Live Mobile Video, Tutorial Videos, Recorded Sessions

Live Data: Instructions, User Manuals, Technical Data Files

Live Participants: Support Agents, Clients

Example Use Case: Troubleshooting with Live Video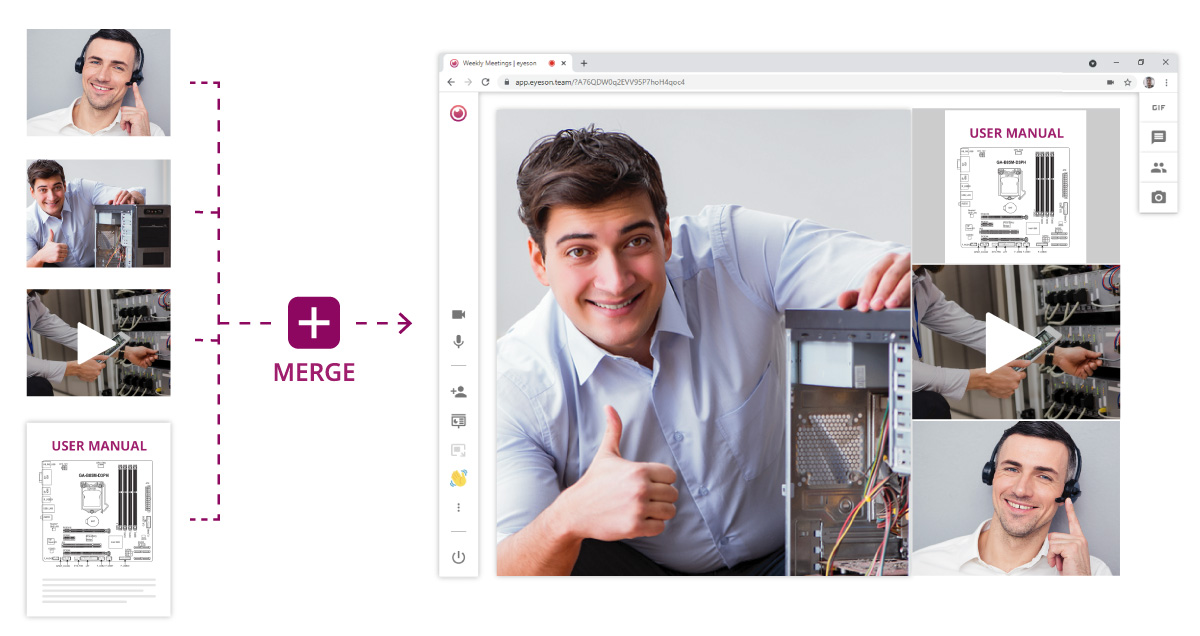 What makes eyeson different?
It is the Single Stream Technology that allows for all video feeds, data, and media to be processed into one single interface towards the user. All incoming sources are blended in the custom layout with the possibility to add media in different layers.
Layouts
Using layouts you can choose to place participants on custom positions in the video or to switch back to auto mode. Change the video layout without the need for client-side update.
Layers
Using layers you can use background and foreground images that directly get part of the video stream. Specify layers, positions and sizes for live data source injection.

Besides image data, you can also playback videos or use an external media stream.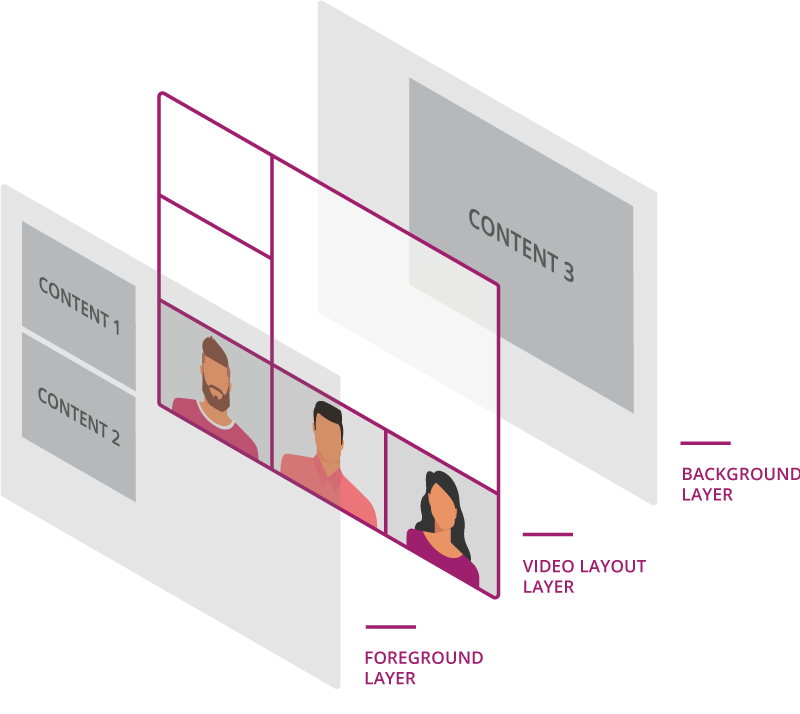 Data visualization for your individual solution
Show any content inside your video using the eyeson API or eyeson JS. There are currently four ways to achieve this.
1

| Text Insert
Show simple text message inserts using the insert parameter. For example, listen for tweets in a separate service and display them in the stream.
2

| Image Overlay
Generate an image and either upload the image or provide a public URL. For overlaying images just use a PNG with transparent background.
3

| Playback Video
Insert MP4 videos that are available through a public URL. The video can replace the current stream of a specific user or the full screen.
4

| External Stream
Use eyeson-js to inject your own media stream. Draw on a canvas & capture its stream. This can be a simple drawing board or even an online game.
Transparent All-in-One Pricing

Independent of the number of participants and features, we charge only based on the duration of the meeting.