Enrich Medical Management with Live Video

eyeson operates as a fully integrated telehealth solution with live video. Easy integration with EMR, guaranteeing full compliance with strict regulations & requirements of remote healthcare.

100% BROWSER-based
Browser-based client integration on any device – desktop and mobile
Web-based API Integration
Reach more patients with seamlessly integrated video communication
eyeson enhances the patient journey with secure real-time video conferencing. Integrated seamlessly into the organisation's CRM, eyeson provides an immersive experience, higher efficiency and reduced costs.
Improve accessibility and outcomes – maximize efficiency
Reimagine medical consultations bringing patients and doctors together in real-time. No registration is required. Health providers can automatically identify participants.

Low bandwidth allows access even in remote areas

Access to medical records

Document sharing and playback videos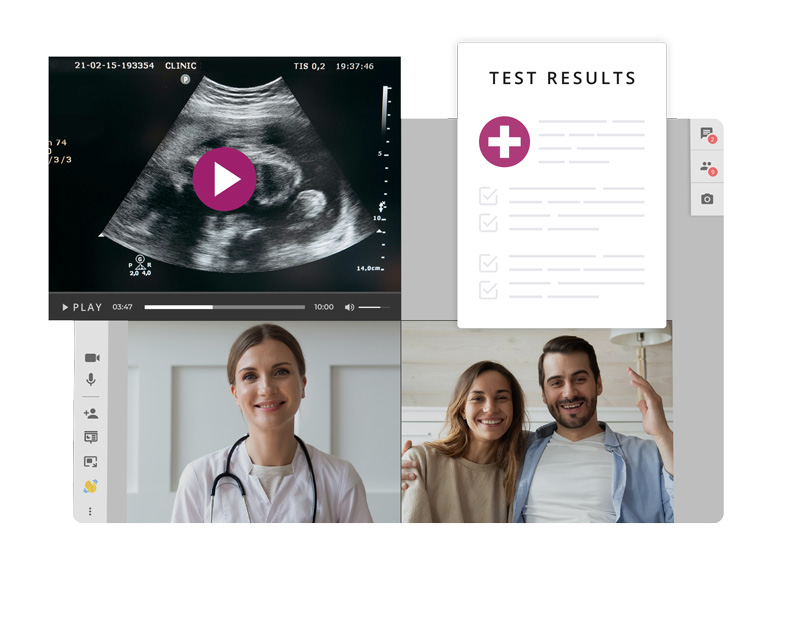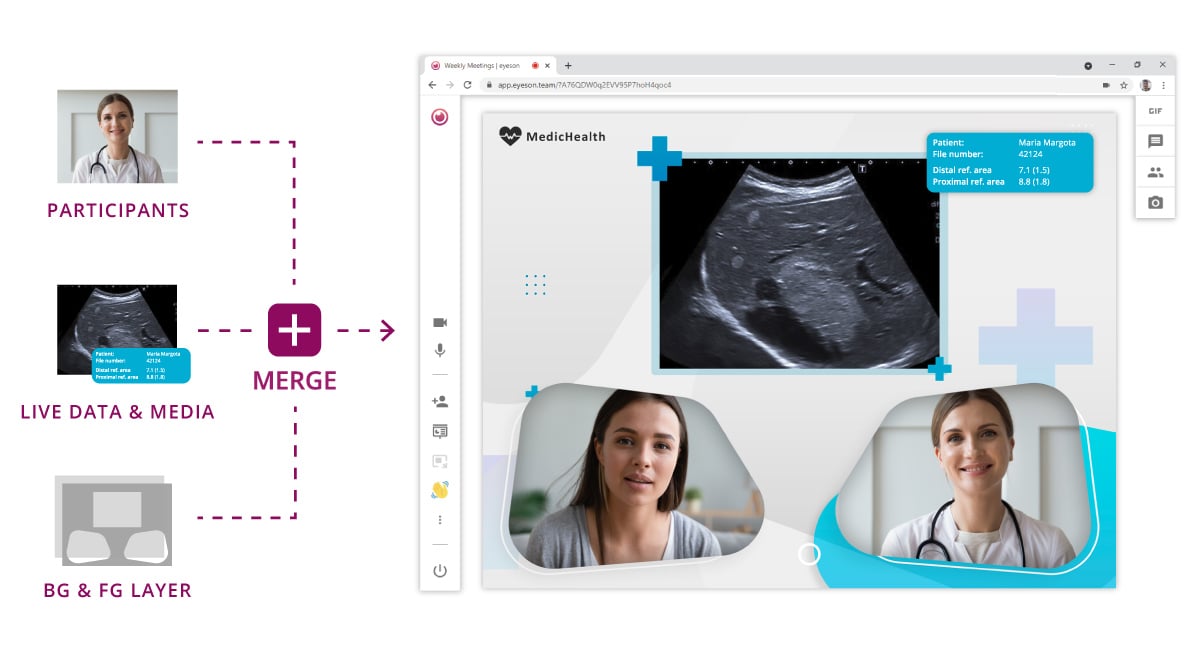 Custom video layouts for telemedicine
eyeson API enables merging any live media, data and participants in real-time into a single video and audio stream. This allows the integration of nearly every media stream directly into video meetings while letting developers configure the best fitting layout for each use case.

Live Participants: Medical Staff, Doctors, Patients

Live Data & Media: Ultrasound, MRT, Live Monitoring, Patient Records, Test Results

Back- & Foreground Layer: Individual Corporate Design, Suitable Layouts

Example Use Case: 24 hours patient monitoring
Increase patient engagement & education
Video conferencing helps connect doctors, patients and specialists for regular or urgent appointments. Share patient records or show documents and videos for better understanding to improve doctor-patient relationships.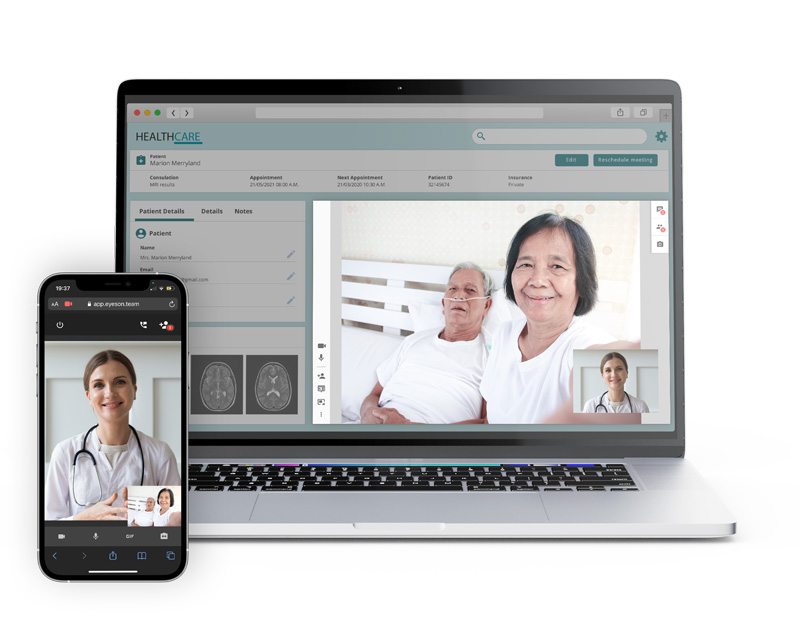 Security by Design
eyeson API innovation brings more privacy and a seamless experience with the spontaneous server allocation service guaranteeing 100% GDPR and HIPAA compliance.
Start for free! Create your integration now.
CREATE YOUR VIDEO SESSION
Use a single API command to start a video meeting session with all eyeson features
set YOUR OWN VIDEO layout
Merge live media, data and participants into a single video & audio stream