Enrich Medical Management with Live Video

eyeson fits your telemedicine practice with seamless integration. Support health care teams and patients with simple yet highly effective video conferences – even with low bandwidths.


100% MANAGEd CLOUD
All video services are cloud based with full scaling support world-wide
.
100% BROWSER based
Browser-based client integration on any device – desktop and mobile
Web-based API Integration
Reach more patients with seamlessly integrated video communication
eyeson supports healthcare organizations to improve clinical outcomes and quality of service by enhancing the patient journey with secure live video communication. Integrated seamlessly into the organisation's CRM, eyeson provides an immersive experience, higher efficiency and reduced costs.
Improve accessibility and outcomes – maximize efficiency
Provide access to doctors and patients also in remote areas with our patented single stream technology that requires significantly less bandwidth. Reimagine medical consultations bringing patients and doctors together in real-time. No registration is required. Health providers can automatically identify participants.

Low bandwidth allows access even in remote areas

Access to medical records

Document sharing and playback videos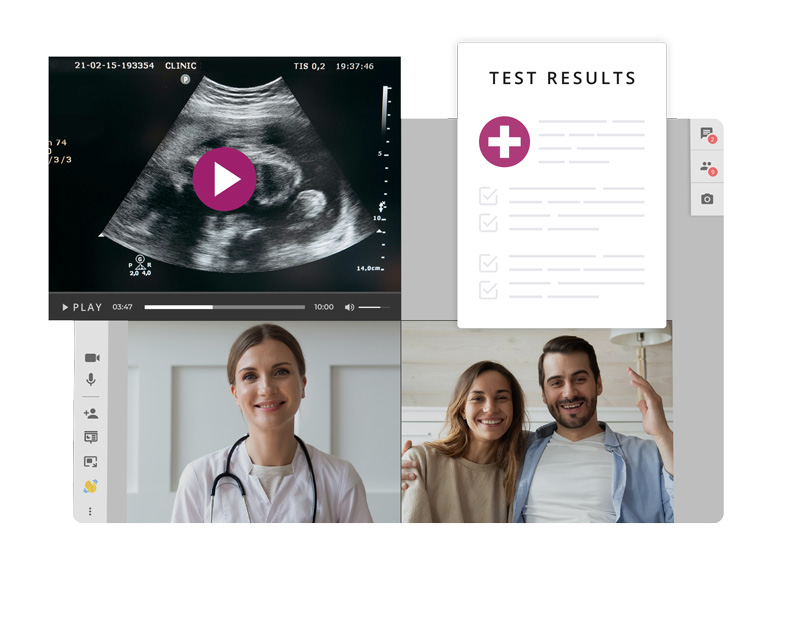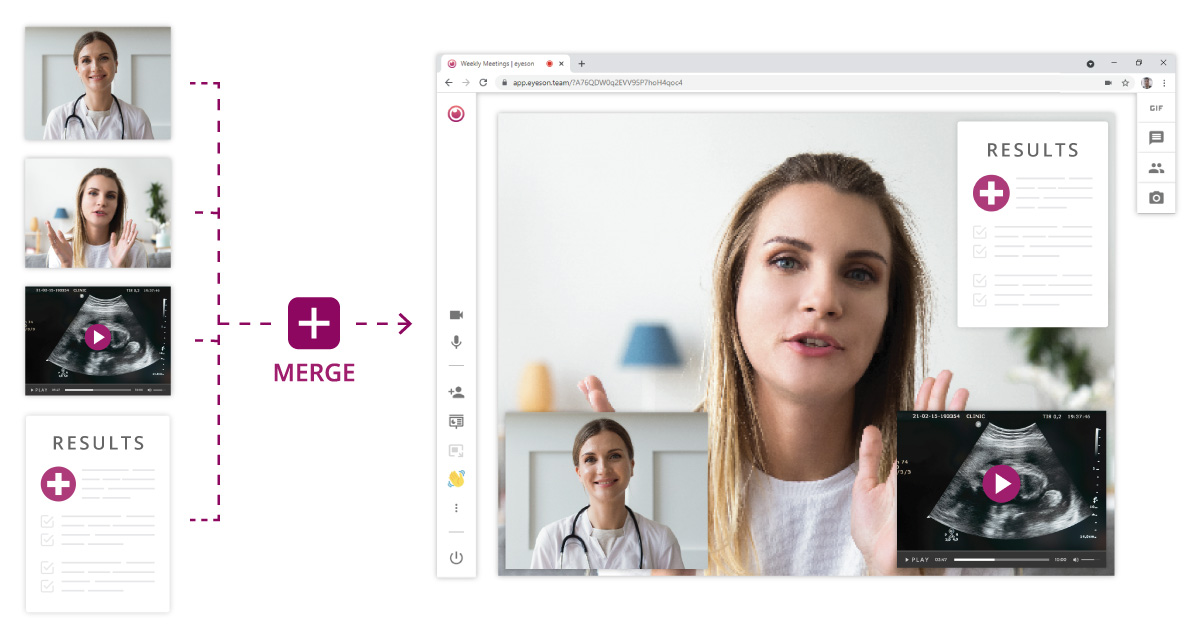 Video layout for telemedicine
eyeson API enables merging any live media, data and participants in real-time into a single video and audio stream to enable you to configure your own layout with:

Live Media: Ultrasound, MRT, Live Monitoring

Live Data: Patient Records, Test Results, Insurance

Live Participants: Medical Staff, Doctors, Patients

Example Use Case: 24 hours patient monitoring
Increase patient engagement and education
Video conferencing helps connect doctors, patients and specialists for regular or urgent appointments. Share patient records or show documents and videos for better understanding to improve doctor-patient relationships.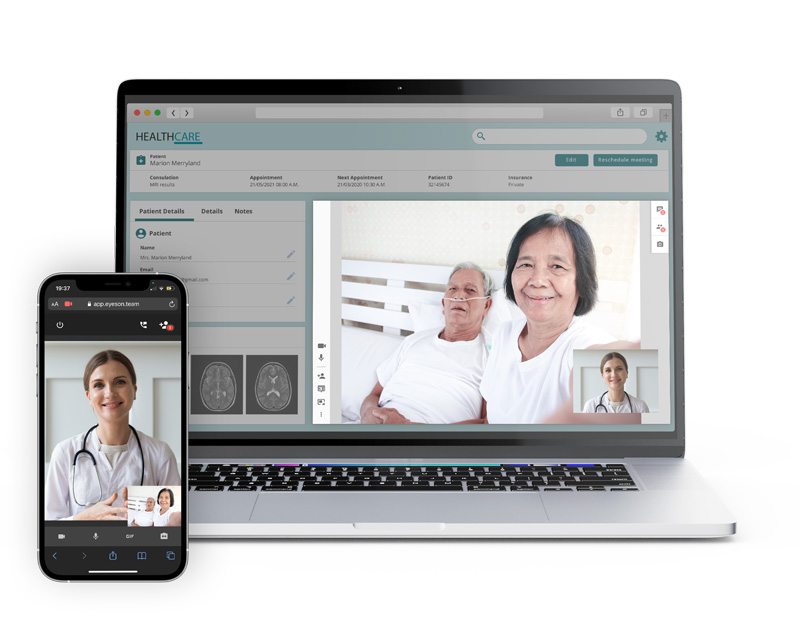 Security by Design
eyeson API innovation brings more privacy and a seamless experience with the spontaneous server allocation service guaranteeing 100% GDPR and HIPAA compliance.
Start for free! Create your integration now.
CREATE YOUR VIDEO SESSION
Use a single API command to start a video meeting session with all eyeson features
set YOUR OWN VIDEO layout
Merge live media, data and participants into a single video & audio stream