Add Secure Video to Drone Applications

eyeson live video integrates seamlessly into your specific operations. Drive efficiency and enhance inter-agency collaboration with secure remote communication.
100% BROWSER based
Browser-based client integration on any device – desktop and mobile
Web-based API Integration
Seamlessly integrated live video to boost remote operations
Connect safely online to facilitate inter-agency collaboration
Optimize drone operations by adding secure video collaboration in conformity with the local and regional regulations. The bandwidth requirements remain low, regardless of the number of participants. The eyeson technology ensures easy access from all devices and stable meetings at all times.

Easy to access even in low bandwidth environments

Recording and documenting snapshots

Full GDPR and HIPAA compliance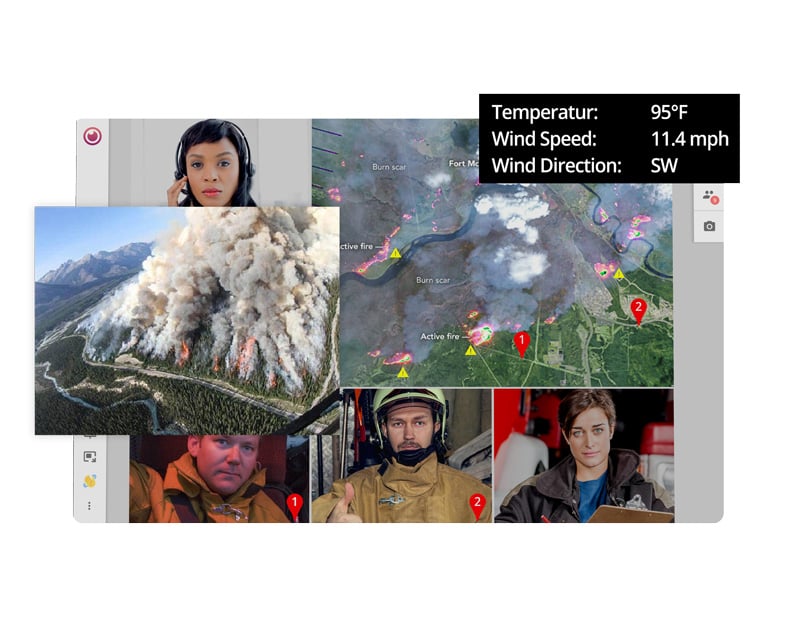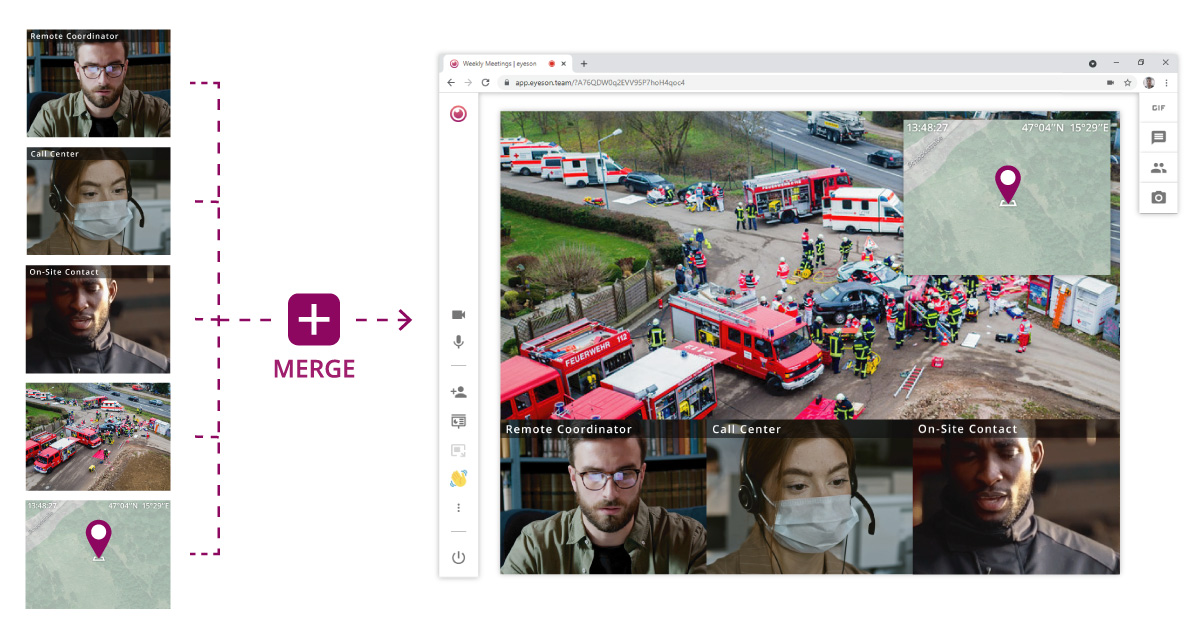 Video layout for drone applications
eyeson API enables merging any live media, data and participants in real-time into a single video and audio stream allowing you to configure your own layout with:

Live Media: Live Drone Video, IP surveillance camera

Live Data: GPS Map, Weather Information, Local Informations

Live Participants: Remote Team, Local Firefighters, ...

Example Use Case: Command & Control for Public Safety
Improve operations & facilitate controlling and assessment
eyeson supports command and control applications with guided video and audio features, such as push-to-talk, focused speakers and auto-moderation, Instantly share circumstances with colleagues, film evidence, help manage resources or help to guide first responders safely with push-to-talk communication.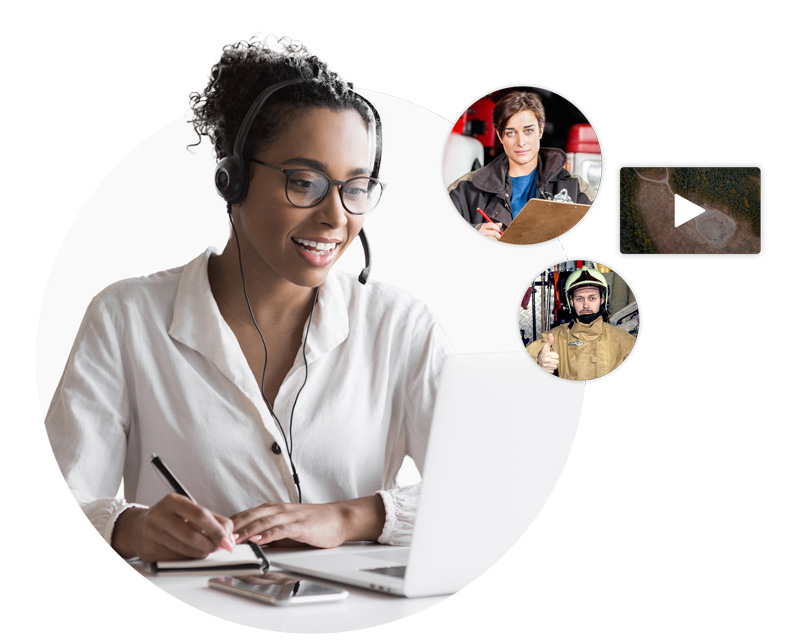 Security by Design
eyeson API innovation brings more privacy and a seamless experience with the spontaneous server allocation service guaranteeing 100% GDPR and HIPAA compliance.
Start for free! Create your integration now.
CREATE YOUR VIDEO SESSION
Use a single API command to start a video meeting session with all eyeson features
set YOUR OWN VIDEO layout
Merge live media, data and participants into a single video & audio stream