Meet us @ WeAreDevelopers
Join us at WAD World Congress on the 14-15th of June in Berlin. Connect with peers and get the recent insights on software development, best practices and future tech trends.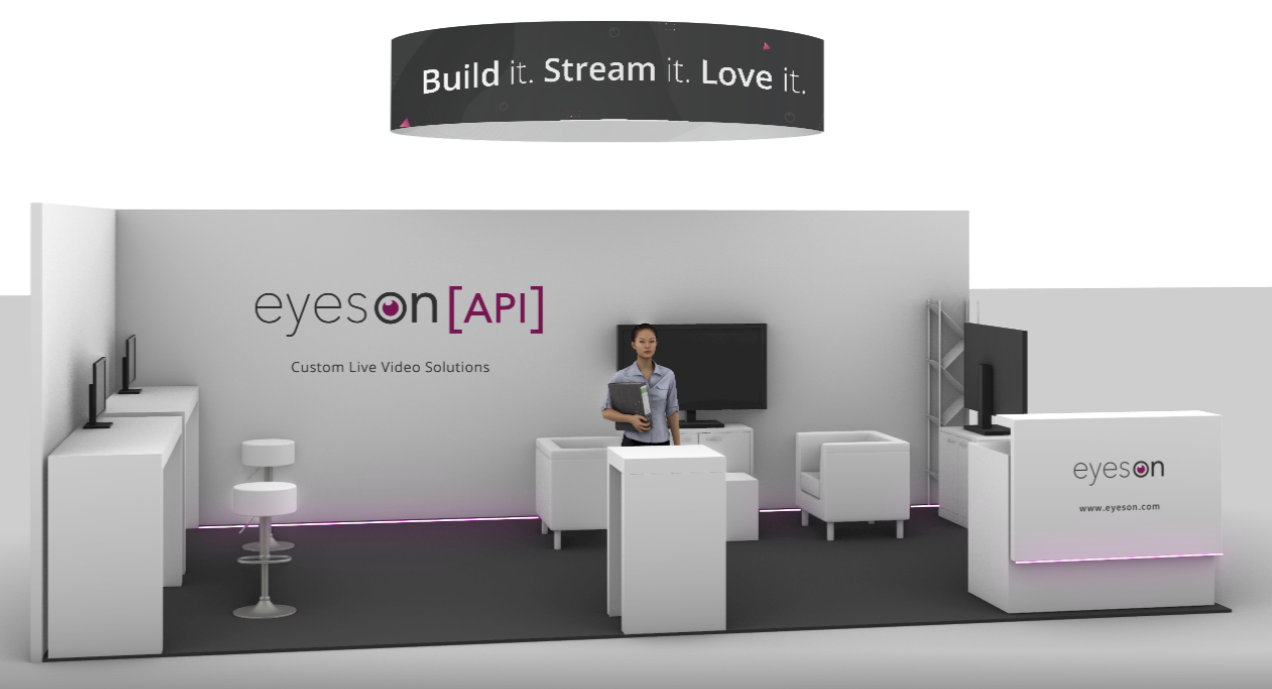 See the latest real-time video experience!
We made our booth an inventive space to meet with our team and explore more.
WAD WORLD CONGRESS - 14-15 June · Berlin / Germany · CityCube · Halle A Level 1 A3.7
Workshop 1: Building a Video Communication Platform from Scratch
‍14.6.22 - 12:45 - 2h - M3, Christoph Lipautz, eyeson, full-stack developer
Dealing with video conferences can be a complex task. In this workshop we will build a custom web based platform from scratch that connects users to online meetings. The software will authenticate users, manage and control video conferences and store a history of meetings. As a communication base we will stick to the eyeson API and utilize its features to our needs. Some of the topics covered by the workshop are: User Authentication, Meeting Access Control, Meeting History, Storage of Snapshots and Recordings, Custom User Interface.
Although we build a standalone application, we will see how easy it is to adapt the solution to use within an existing project.
Workshop 2: Video meeting on steroids - live data, layout hacks and automated tasks
‍15.6.22 - 14:00 - 2h - M3, Stefan Benicke, eyeson, front-end developer
Video conferences can be more than just people sitting in front of (muted) cameras.In this workshop we will show you how to control and influence a running meeting by manipulating the layout and the look and feel, how to add and show live data, and how to automate tasks based on your specific needs.
The software will interact with the running meeting, receive information and show live data based on whatever is currently happening. Some of the topics covered by the workshop are: Cross-platform Video Meetings, Customize Video Layout, Customize Video Stream, WYSIWYG, Automate Related Tasks. We will build an example application covering some use cases to see how easy it is to enhance video meetings
Expect a new level of video API
How does a modern video communication API work? How can you integrate it into your project? And what is possible with drones, GoPros and remote streams?
Get an in-depth look at our booth or our workshops and experience it for yourself. We would like to welcome you!
Live demo at our booth

Talk with us about your use cases

Drones, GoPros and Live Cams

Speak with our developers

2 Workshops with live coding

Q & A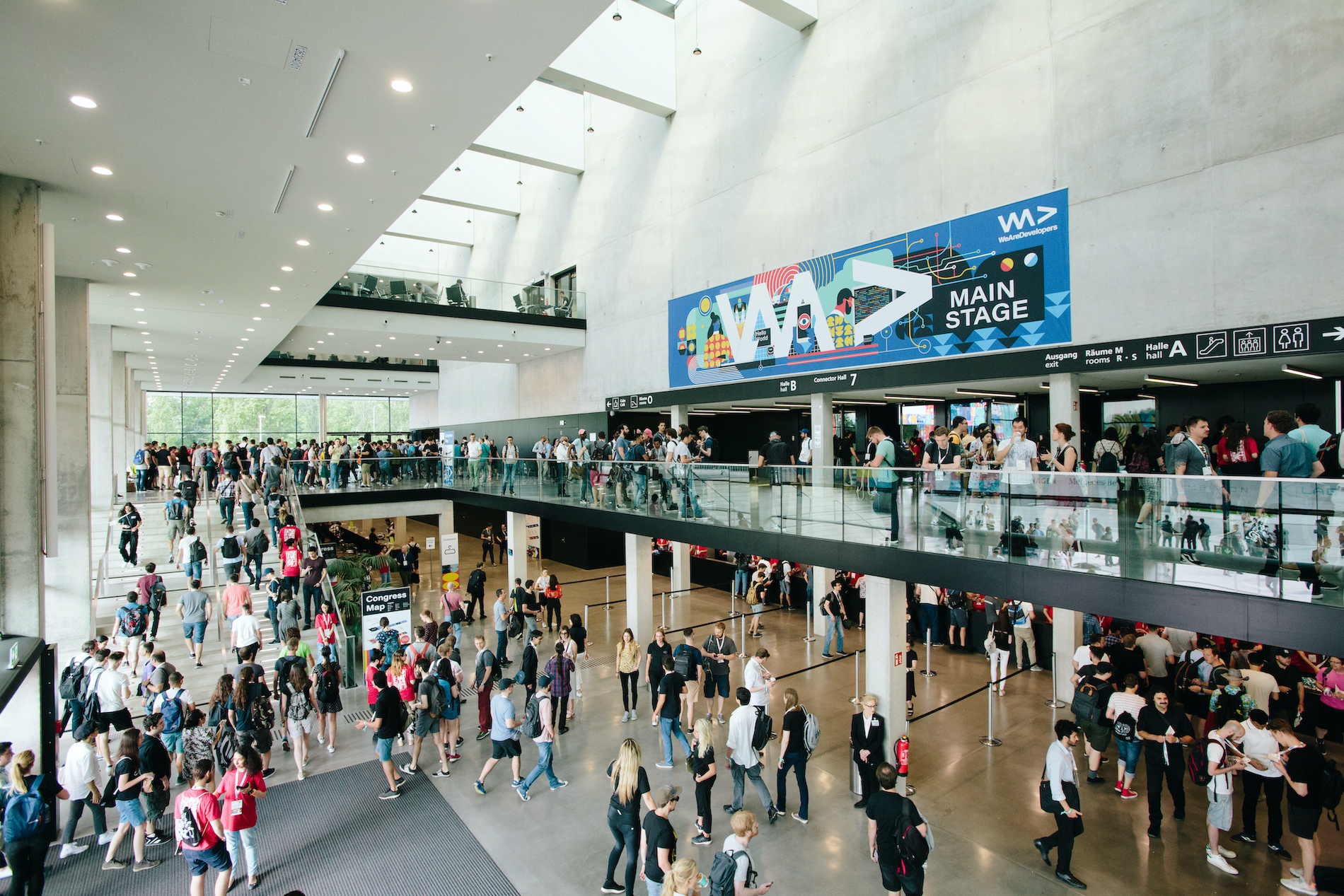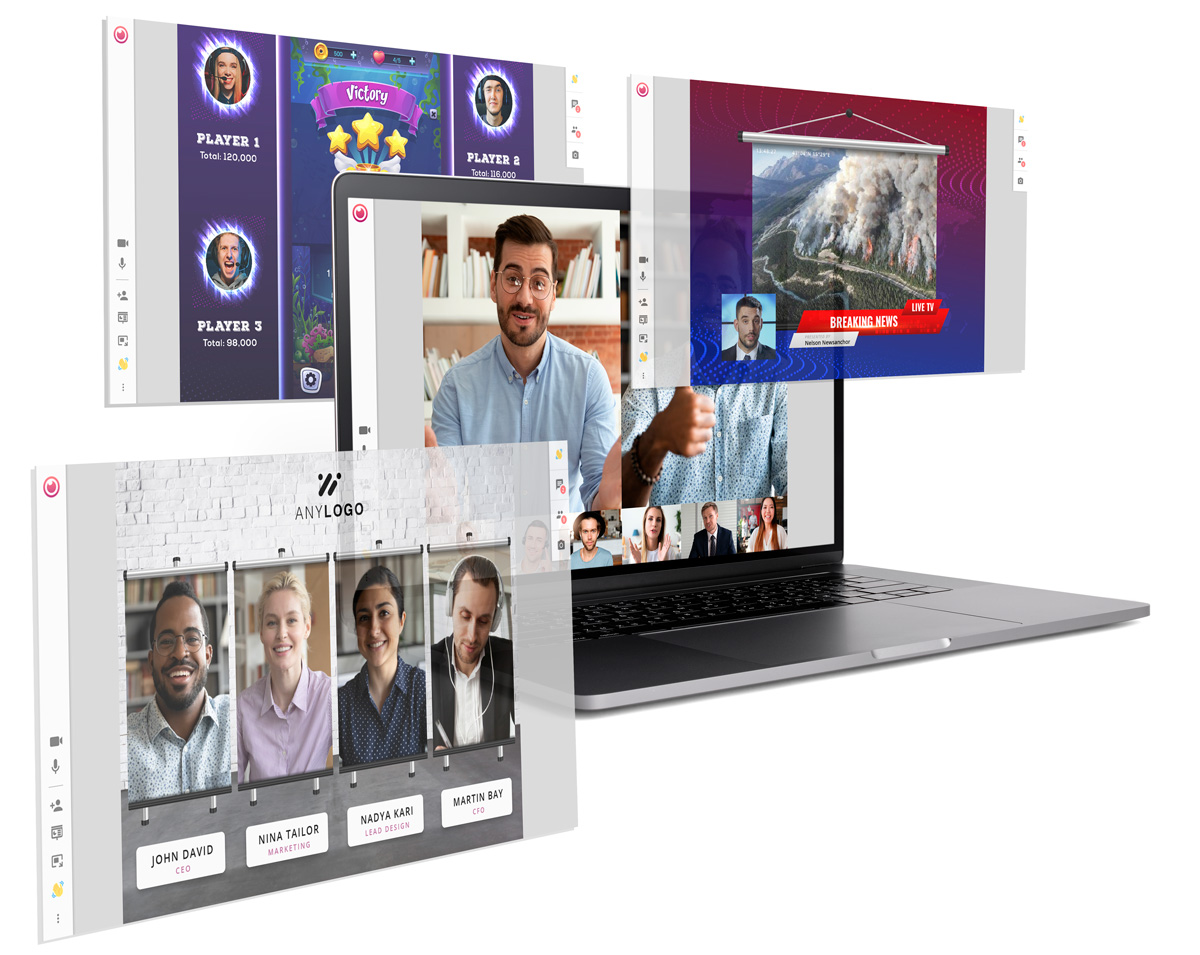 Build it. Stream it. Love it.
‍As a technology pioneer, we represents the logical evolution of the communication solutions we use today. Video, speech and data are merged seamlessly and can be applied in nearly every industry to enable completely new digital workflows.
eyeson offers the unique capability to easily integrate all kinds of live data ( video, audio, image, code, sensors, etc.) from different sources into one stream and to deliver the combined stream to the users. This patented technology combines a synchronous video experience with the ability to visualize data.
We are already looking forward to interesting talks and to exchanging insights and ideas with the other participants. If you would like to talk to us, please contact us via the form below.
Meet us
We'd love to meet you live at the WAD World Congress
Fill in the form to save your spot – we are preparing several activities for the event. You will be first in line to learn about our technological innovation. 😊
WORLD CONGRESS
14-15 June · Berlin