eyeson for education is easy and quick to set up enabling virtual learning and internal communication with colleagues. Easily invite colleagues and students with web-based video conferencing, even in low bandwidth environments, and with up to 100 people per video meeting.
No Installation
As simple as making a call (Access through any web browser for teachers and students)
SECURE MEETING ROOMS
One room for each classroom or course of study, crypted link and locked room, scalable anytime
Data Protection
100% Austrian solution with freely selectable hosting provider. Our cloud is GDPR compliant.
Visualize Lectures
Share and annotate PDF documents, videos and more.
How Video Conferencing Can Support Education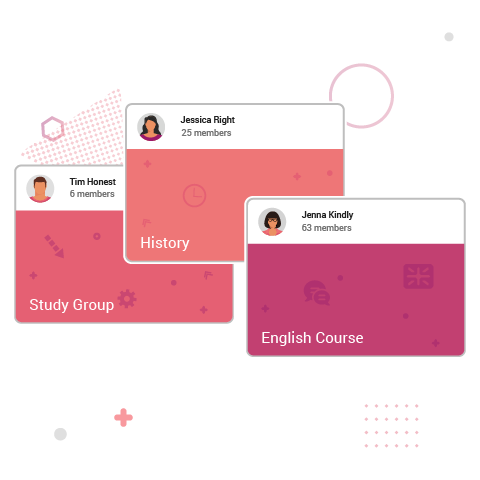 Move lectures & classes online
With eyeson, you can set up video meeting rooms for your individual classes or seminars. Replace lectures with video conferences and benefit from the vast advantages of online learning.

Resume your everyday classes online by sharing images and documents with all participants.
Video conferencing as an alternative for team & parent meetings
Start holding your team and parent meetings with eyeson – regardless of the number of participants, the demand for bandwidth stays constantly low. Internal efficiency will be increased and collaboration will be encouraged.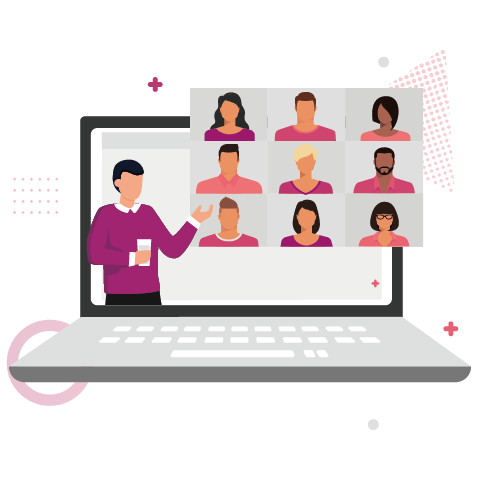 Integrate eyeson in your existing workflows
Absolute Confidentiality
Lock eyeson meeting rooms to stay discreet during team meetings or even in exams. The room system is easy to use and enables you to create meeting rooms for each patient with a history of all past meetings. Rooms can be repeatedly accessed anytime – the room link stays the same (if you want).
Seamless Integration
The intuitive video meeting "rooms" can be used as classrooms or meeting rooms for colleagues and parents. They can be named and customized to fit your needs.
Flexible Invite Options
Invite students, parents, or colleagues in one or two ways: Firstly through permanent links for rooms that can be accessed again, as in the case of repeating classes. Alternatively, you can send guest links for one-time meetings or guest lecturers.
The ideal solution for the education area
Uncompromised data protection
Data protection is crucial when handling personal information. With eyeson, you can decide where your meetings are hosted. Therefore, serious details can be discussed while 100% GDPR compliant. We are happy to advise you on finding a suitable cloud provider.
Video LeCture Recording
You can record video meetings anytime for revision, documentation, and quality assurance purposes. Only room members can access and download recordings.
Easy to use & implement
Even less tech-savvy people will be able to join your meetings without any issues. Send the invite link to any device and join with just one click. Invitees don't have to install any software, they just need to enter their name.
Klaus Zanetti | Mittelschule Hard Mittelweiherburg

"The system works excellently. Even the less technically experienced colleagues are managing well. The connection quality is really good, which deserves praise during the current increased network load. The room and invitation system are super intuitive."
Get in touch
Want to know more about our tailored pricing plans? Get in touch with our sales team to figure out which plan suits your business.