Add Live Video to Your Financial Services
eyeson fits your specific digital workflows with seamless integration. Support agents and customers with secure and highly effective video communication – even with low bandwidths.

seamless integration
Adaptable to any workflow. Automatic synchronization with your CRM.
SECURE MEETINGs
Spontaneous server allocation ensures secure meetings with no risk of being hacked.
Data Protection
Freely selectable cloud provider. 100% GDPR and HIPAA compliance.
Data visualization
Share documents, sign contracts & record discussions in video meetings
Integrate live video into your digital workflows for a fully immersive experience
Achieve better and more productive customer engagement. eyeson helps create a sense of trust and connection between the parties involved in business transactions that are essential for decision-making.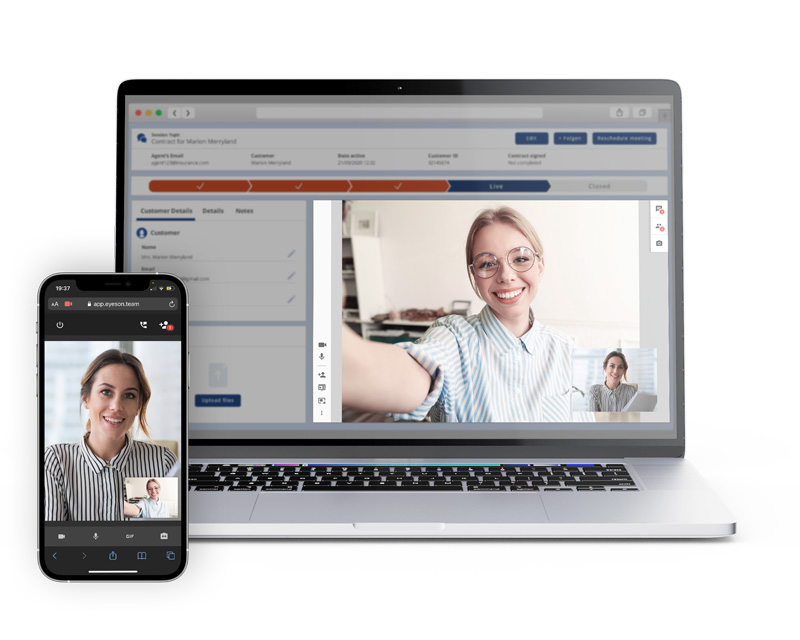 Innovating business transactions
Video conferencing can add value to digital workflows. A seamless integration allows data visualisation and continuous eye contact with the clients. Enhance traditional workflows with video communication to raise productivity, lower costs and achieve faster time to market.
More efficient business
Embed video in your workflows for resource optimization, highest performance and security. Benefit from eyeson's high scalability and low demand for bandwidth regardless from the number of participants.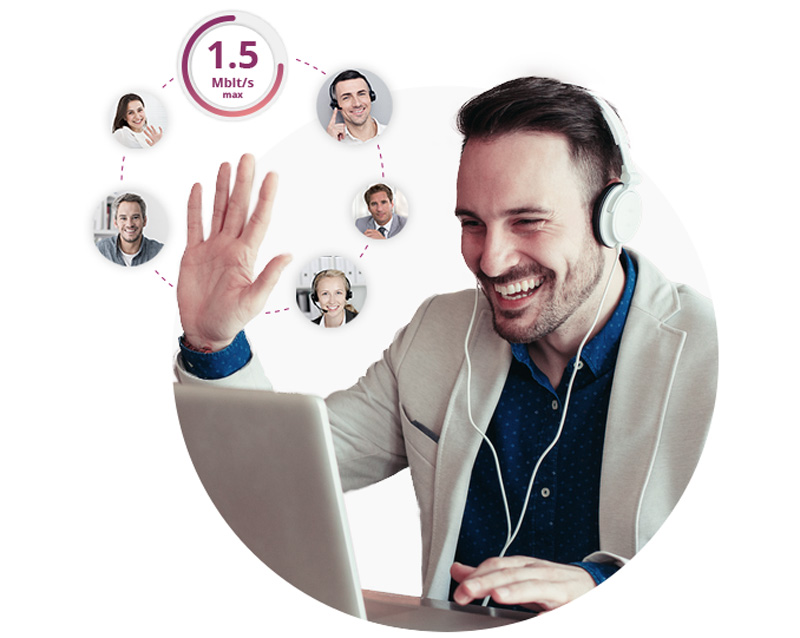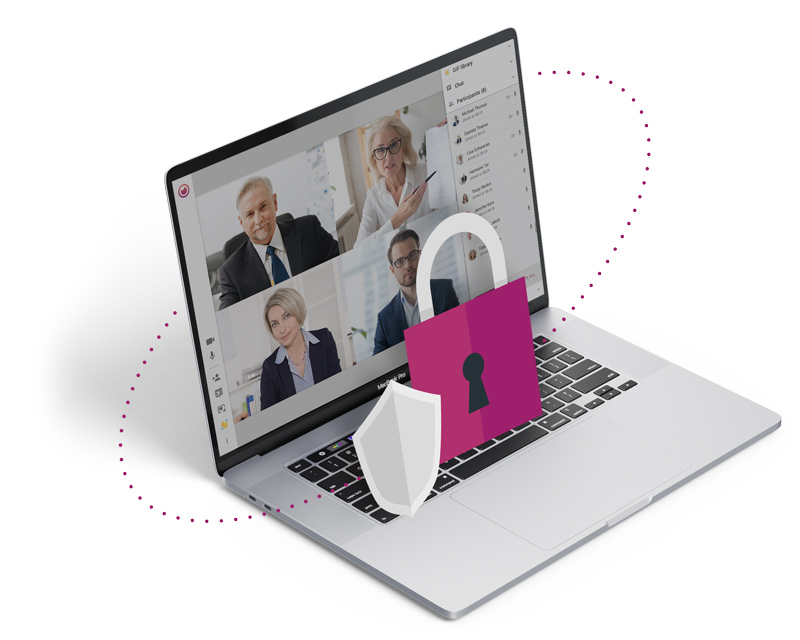 Highest regard for data security
Enable agents to share documents and contracts digitally with their customers. The eyeson integration ensures the highest security from unintentional third-party interference and full compliance with local legal requirements. More privacy and a seamless experience are guaranteed with the spontaneous server allocation service providing 100% GDPR and HIPAA compliance.
Validate clients & sign contracts during video meetings
The eyeson API enables ID card recognition for validating clients during live video calls, through various add-ons.
Depending on clients specific business processes, an eSignature module incorporated in the workflow allows customers to sign documents remotely during video meetings.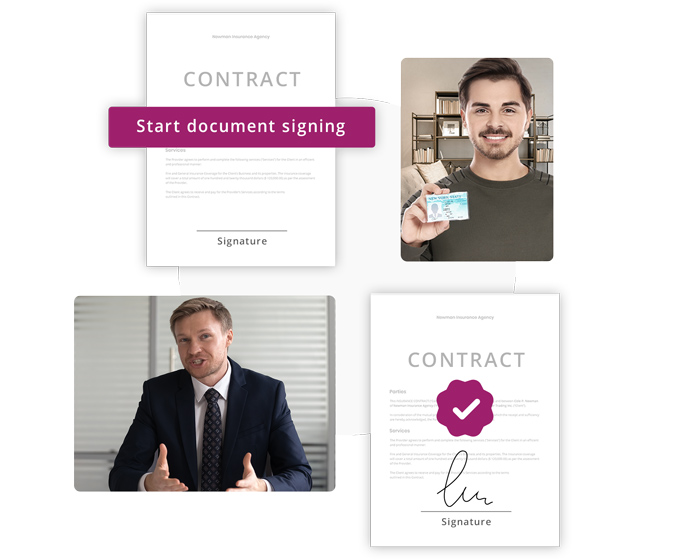 Andrea Guidi, Sales & Marketing Manager, on behalf of the SoftPI team

"Omnis companies and developers could easily integrate their applications, such as ERP, CRM and so on, with eyeson video conferencing system to support the sales and marketing department with internal and external meetings and so on."
Get in touch
Want to know more about our tailored pricing plans? Get in touch with our sales team to figure out which plan suits your business.