Telemedicine & Telehealth

Get communication with meaning into your EMR: video calls are fully integrated & compliant.

the (im)possible integration
Seamlessly Integrated Video Communication
Together with a leading medical system, we developed a seamlessly integrated video call solution, providing an immersive experience for all users. Invite, start, save and analyze communication from within your ERM – no extra tools, no installation, just a frictionless experience.
Example use case
Patient Monitoring with Interactive Consultation
A fully integrated & interactive consultation not only shortens response times but also allows specialists to get instant insights: provide all necessary information and patient live data in the video call.
Save it for documentation and analyze it later within your ERM.
Integrate live data into the video call

Access to medical records

Record & save to patient record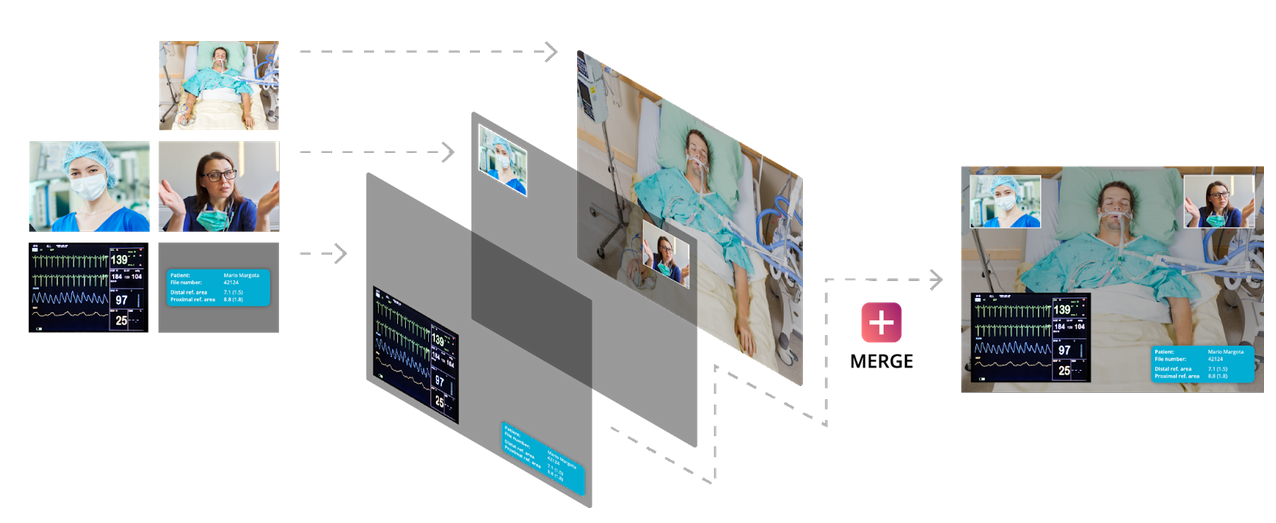 SYNCHRONIZED CONFERENCING
Everything is synchronized: videos, streams, data streams, events.
Full Compliance
Meet country specific requirements, 100% GDPR and HIPAA compliance.
Fully Customizable Integration
The white label interface offers a fully customizable interface.
LOW BANDWIDTH & HIGH QUALITY
Less than 2 MBit/s per client needed with excellent audio & video quality.
Integration in Minutes
One line of code & use our templates to build your video solution within minutes.
session-based Pricing
No surprises with pay for the minutes you use our service only.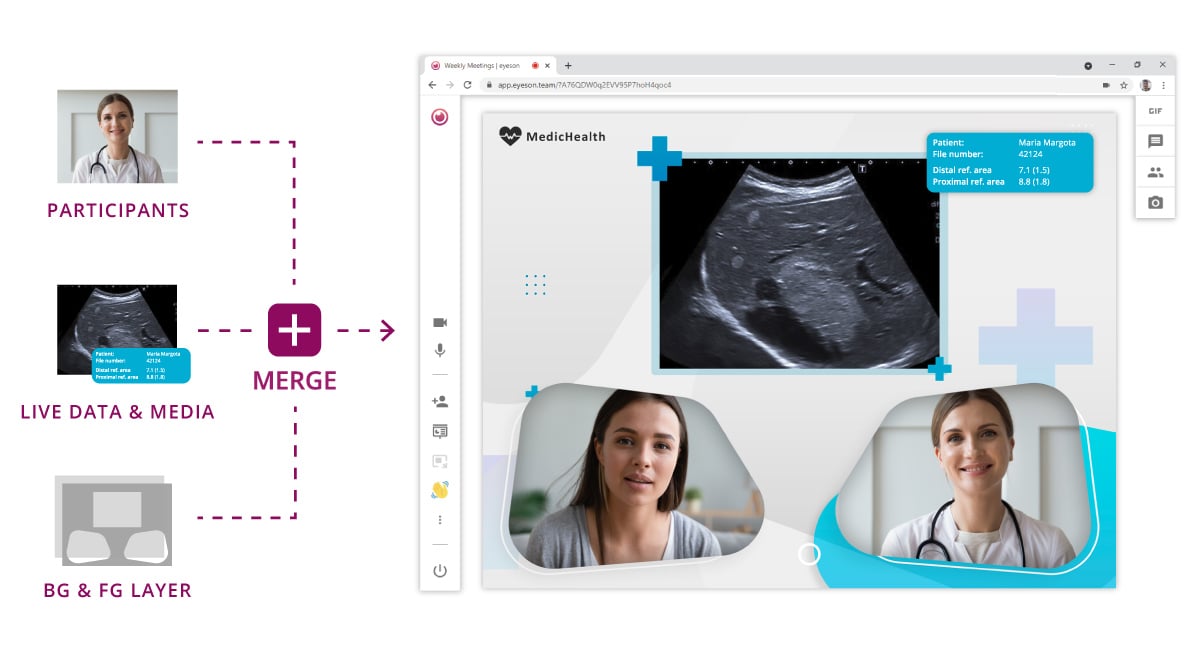 Design It Your Way for the Best Experience
eyeson API enables merging any live media, data and participants in real-time into a single video and audio stream. This allows the integration of nearly every media stream directly into video meetings while letting developers configure the best-fitting layout for each use case.

Live Participants: Medical Staff, Doctors, Patients

Live Data & Media: Ultrasound, MRT, Live Monitoring, Patient Records, Test Results

Back- & Foreground Layer: Individual Corporate Design, Suitable Layouts

Example Use Case: 24 hours patient monitoring
Security by Design
Peace of mind for privacy and security: Full compliance with enterprise service regulations and worldwide country configurations. 100% GDPR and HIPAA compliance.