Reach Talent Remotely with Interactive Video Communication
eyeson fits your specific recruiting processes with seamless integration. Access records and add media simply through your CRM for more engaging interviews.
100% MANAGEd CLOUD
All video services are cloud based with full scaling support world-wide
.
100% BROWSER based
Browser-based client integration on any device - desktop and mobile
Web-based API Integration
Optimize the assessment & remote hiring process by adding live video to your workflow
Reform remote recruiting
A seamless API integration in your CRM allows data visualisation and easy protocolling while keeping eye contact with the applicants. Allow candidates to join video meetings with one simple click while ensuring the privacy of their data and information shared.

Information storage with video recording

No download required for externals

Keep all data and information in your CRM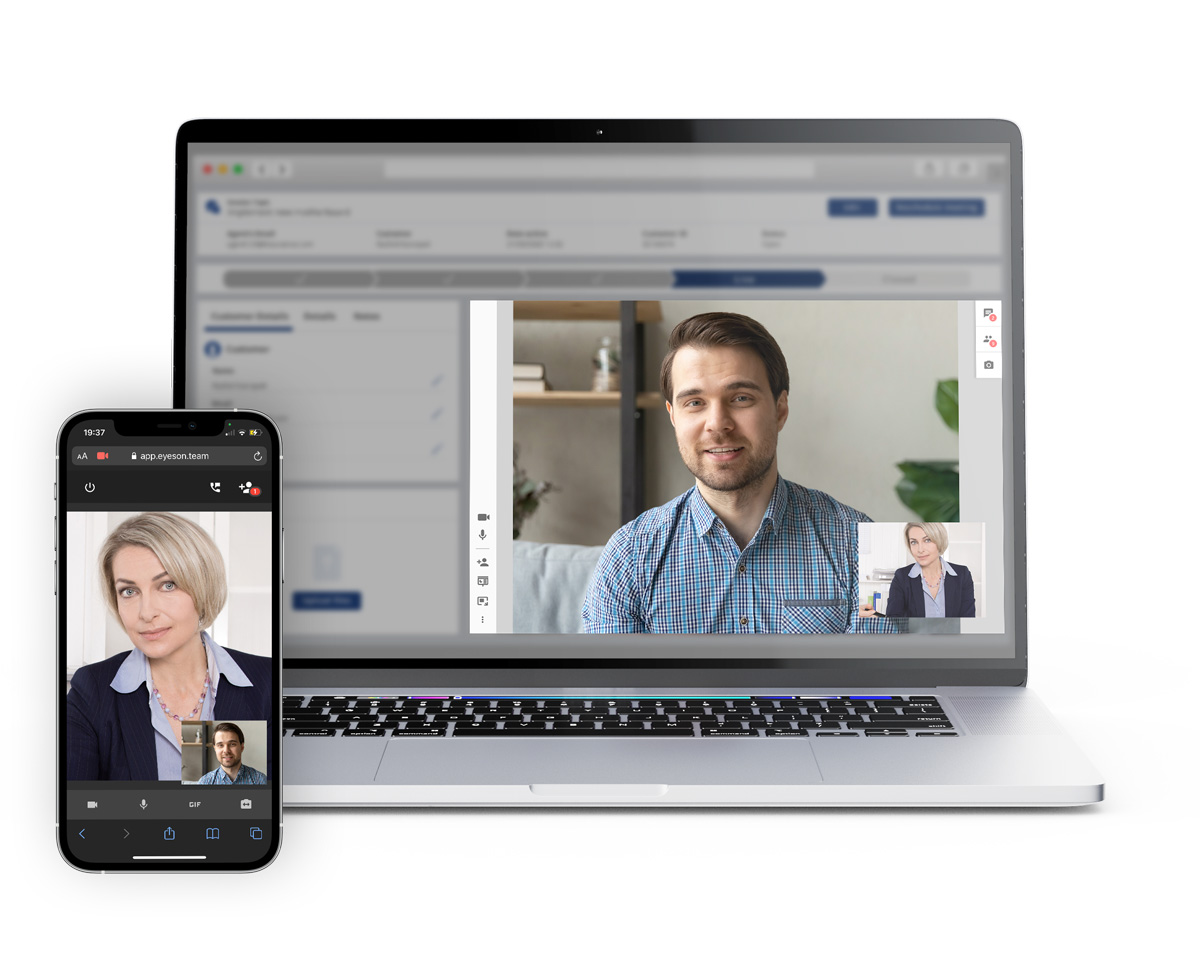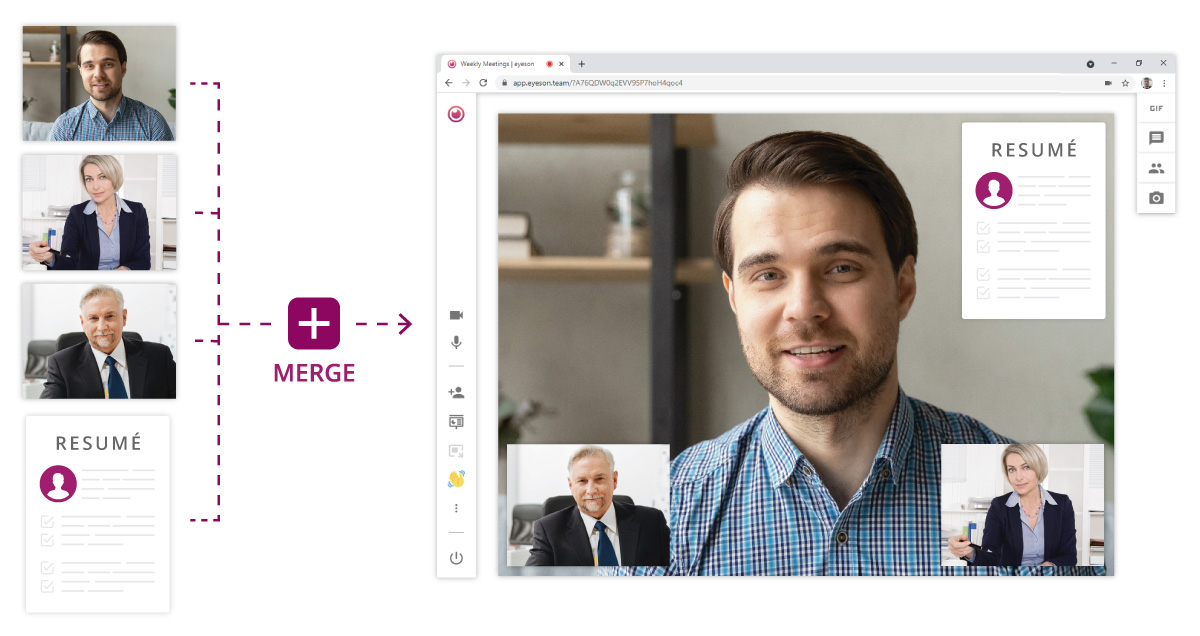 Video layout for live recruitment
eyeson API enables merging any live media, data and participants in real-time into a single video and audio stream allowing you to configure your own layout with:

Live Media: Screen casting

Live Data: Contracts, job description, Presentations

Live Participants: Recruiters, HR managers, Job applicants

Example Use Case: Remote job interviews
Hire the best talent signing contracts remotely
eyeson gives the advantage to reach valuable talent facilitating the hiring process with live video integrated into your existing processes.
An eSignature module incorporated in the workflow allows hirees to sign contracts remotely during video meetings.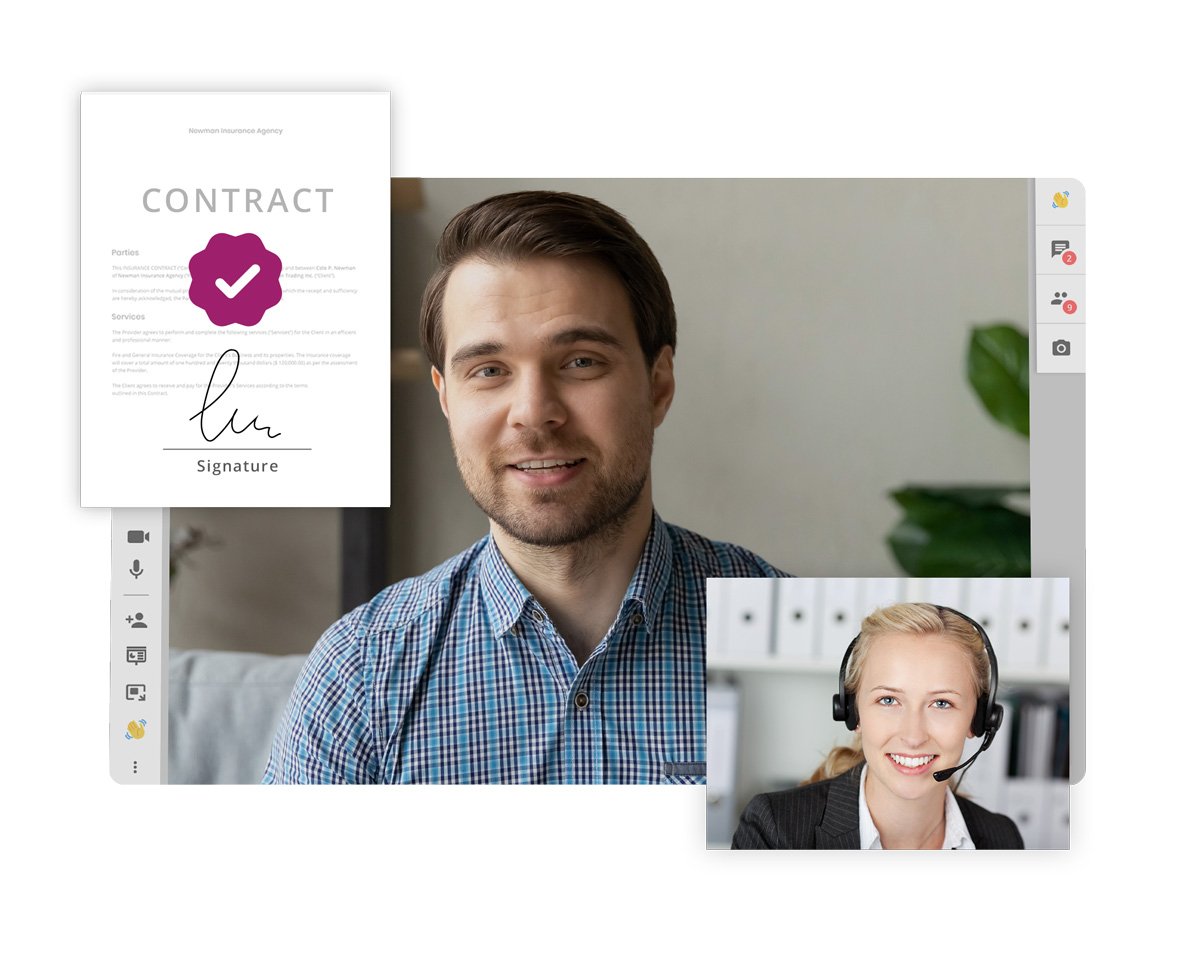 Security by Design
eyeson API innovation brings more privacy and a seamless experience with the spontaneous server allocation service guaranteeing 100% GDPR and HIPAA compliance.
Start for free! Create your integration now.
CREATE YOUR VIDEO SESSION
Use a single API command to start a video meeting session with all eyeson features
set YOUR OWN VIDEO layout
Merge live media, data and participants into a single video & audio stream