Easily Embed Multimedia for Interactive Entertainment
The unique Single Stream Technology enables all users to participate and share multimedia live, merging all incoming feeds in the cloud and delivering one stream to all participants.
100% BROWSER based
Browser-based client integration on any device - desktop and mobile
Web-based API Integration
Add interactive features to your broadcasts with minimal resource usage
Choose the features and layout for your interactive streaming
eyeson provides an API video service to enable users to creatively interact during live streaming or broadcasts. eyeson's layout and cinema mode minimizes distractions. Create private rooms for commenting with your friends or jump to video chat for more memorable moments.

Low latency – cloud processing for better performance

All streams merged into a single one

Integrated chat and video chat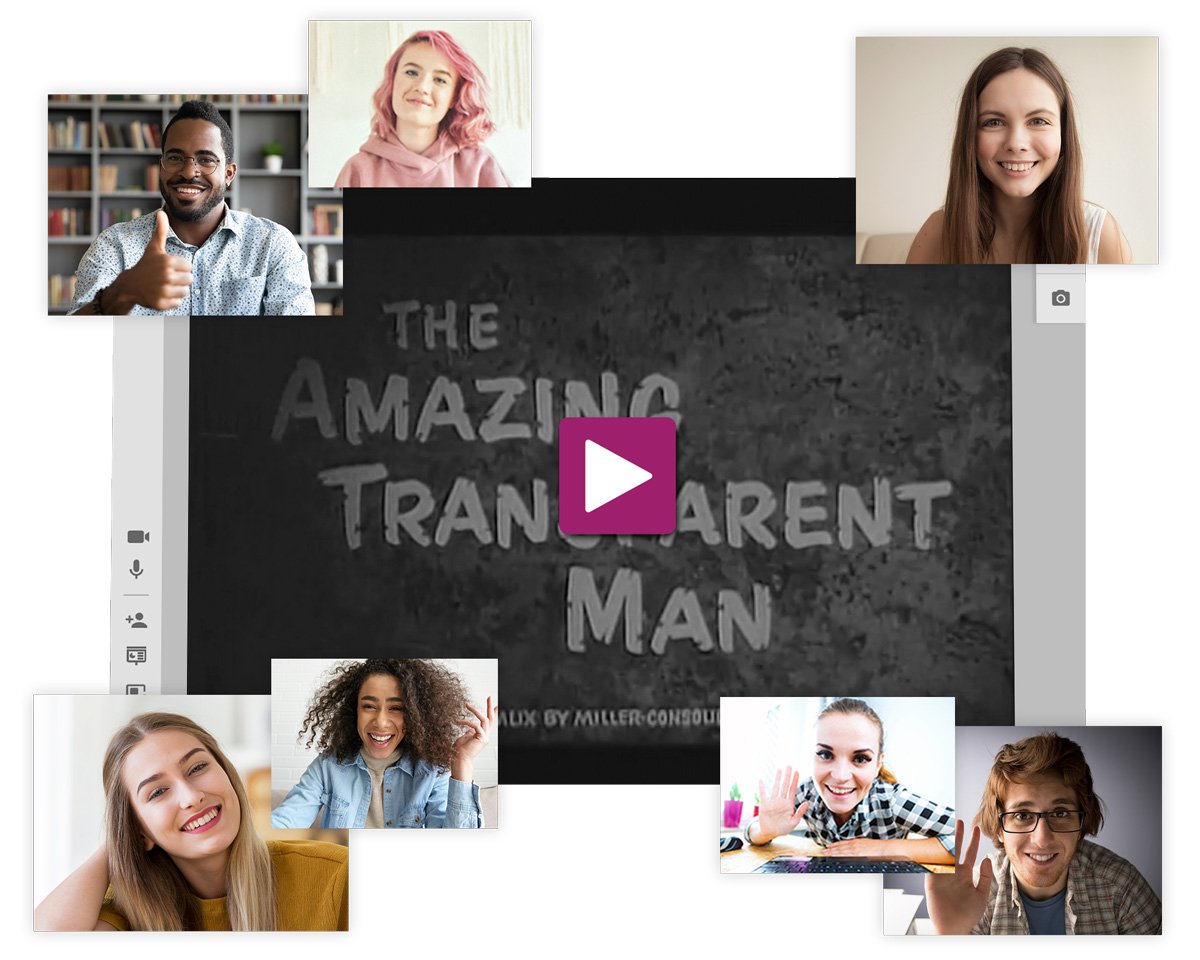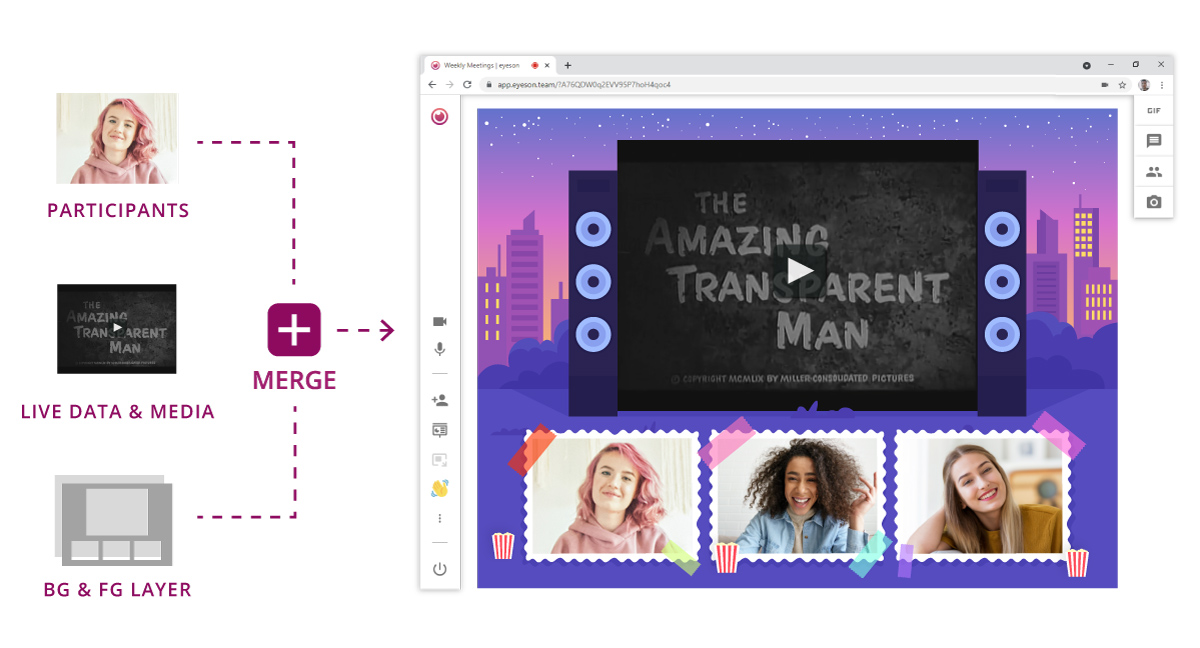 Custom video layouts for interactive streaming
eyeson API enables merging any live media, data and participants in real-time into a single video and audio stream. This allows the integration of nearly every media stream directly into video meetings while letting developers configure the best fitting layout for each use case.

Live Participants: Viewers, broadcasters

Live Data & Media: Up to 9 video chat screens & 100 audio participants, playback videos, YouTube videos, movies

Back- & Foreground Layer: Individual corporate design, suitable layouts

Example Use Case: Streaming team sports live
Live stream to youtube, increase your audience and don't miss a comment
eyeson provides high-quality live streaming at large scale on different platforms with interactive features to enable live chatting, comments and reactions. eyeson allows users to watch the content live as well as the other participants.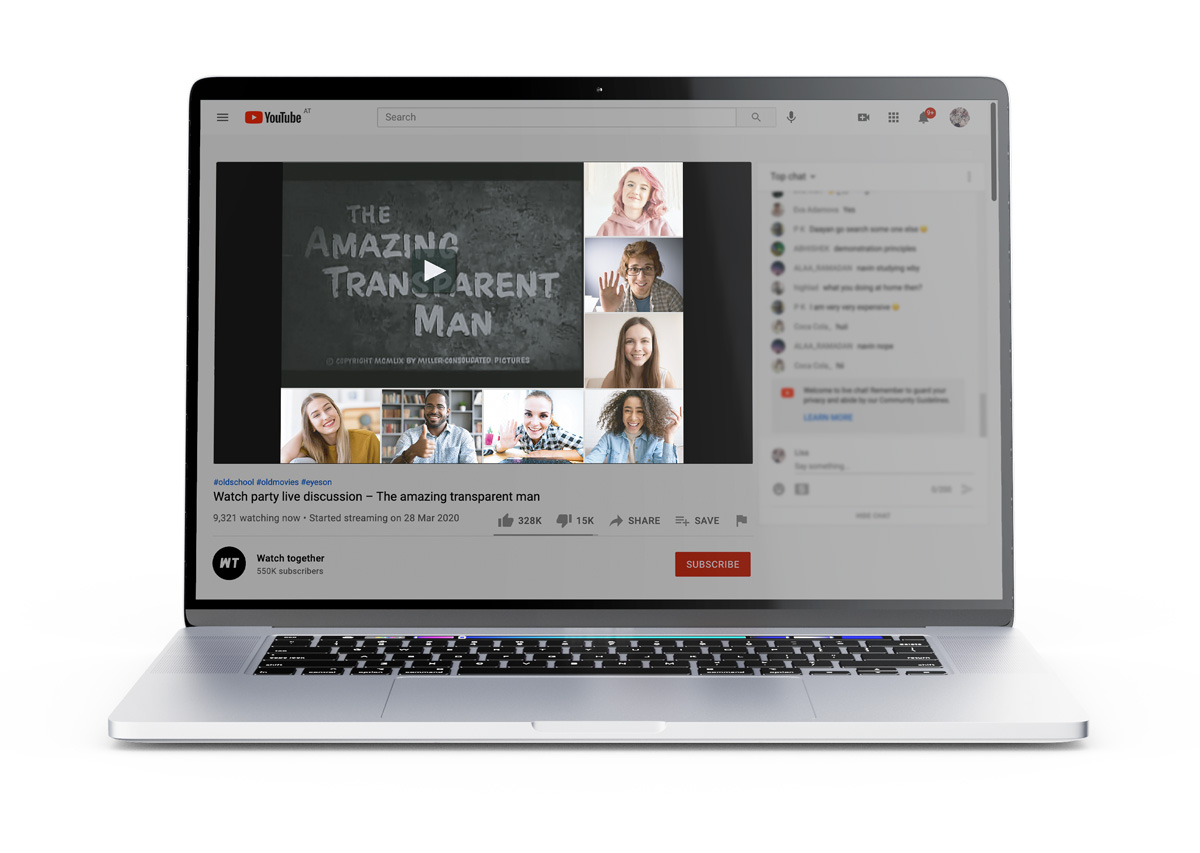 Interactive demo: Embedding live streams
With eyeson it's possible to embed any media into the video stream. Play around with our demo and display various live streams directly in any meeting.
Start for free! Create your integration now.
CREATE YOUR VIDEO SESSION
Use a single API command to start a video meeting session with all eyeson features
set YOUR OWN VIDEO layout
Merge live media, data and participants into a single video & audio stream