Add Screen Sharing & Team Stream to Multiplayer Gaming
The unique Single Stream Technology enables all gamers to see the same view with minimal impact on the frames per seconds independently of gamers online.
100% MANAGEd CLOUD
All video services are cloud based with full scaling support world-wide
.
100% BROWSER based
Browser-based client integration on any device – desktop and mobile
Web-based API Integration
Merge live media & data for a fully interactive gaming experience
Revolutionizing multiplayer gaming experience
eyeson provides an API video service where multiplayer teams can see the screen of each team member at the same time during a full game play.

Low bandwidth even in multiplayer games

FPS on gaming PCs still stay high

All gamers see the same content the same time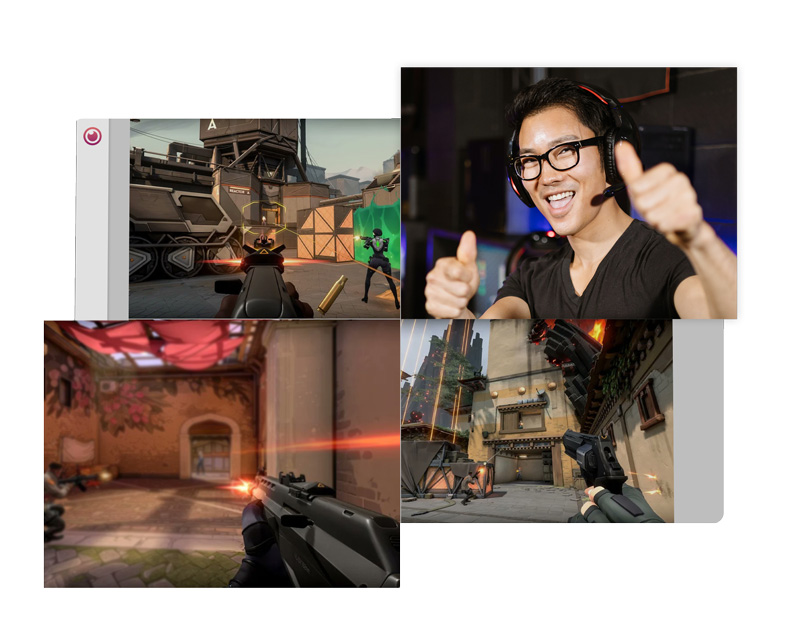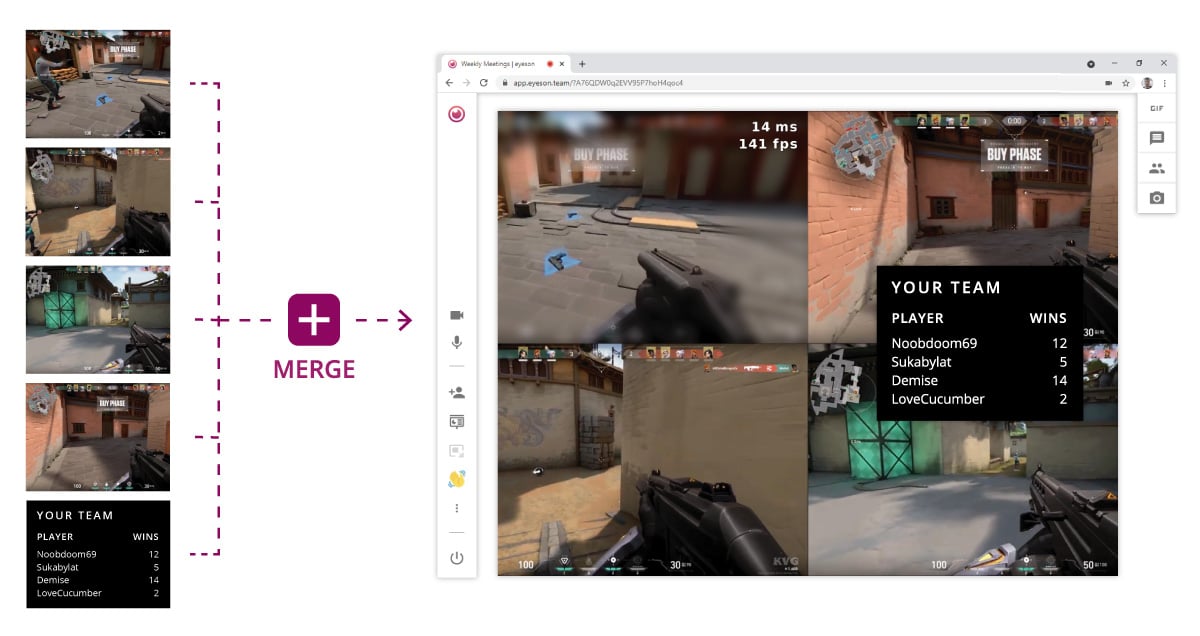 Multiplayer video layout for gaming
eyeson API enables to merge any live media, data and participants in real-time into a single video and audio stream to enable you to configure your own layout with.

Live Media: Up to 9 parallel Screencasts

Live Data: Team Ranking & Results, Player Informations

Live Participants: Gamers, Tutors

Example Use Case: Multiplayer Teamplay Support
All see the same – team gaming advantage
eyeson gives the advantage that the player can focus on his game on one screen (e.g. left screen in the picture) and see the streaming of all team members on the other screen (e.g. right screen in picture)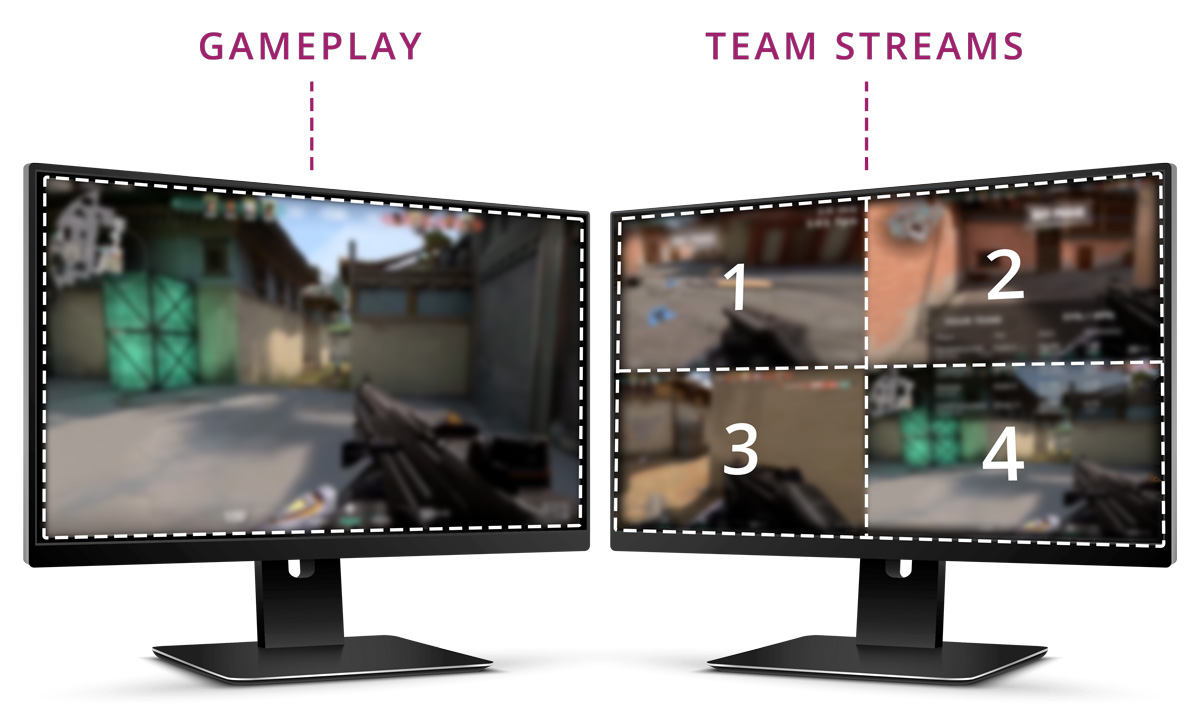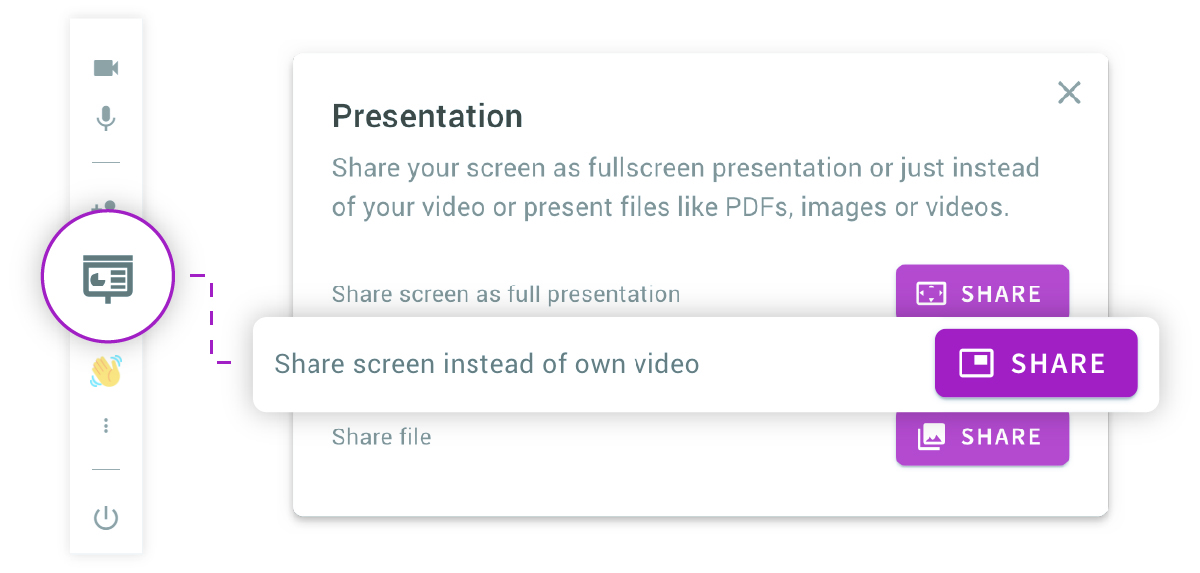 Easily enable online or local remote gaming via
multiplayer screencasting
With the eyeson presentation feature, players can easily share their screen, browser tab or application instead of their own video which enables multiplayer streaming whether it's an online or local game.
Security by Design
eyeson API innovation brings more privacy and a seamless experience with the spontaneous server allocation service guaranteeing 100% GDPR and HIPAA compliance.
Start for free! Create your integration now.
CREATE YOUR VIDEO SESSION
Use a single API command to start a video meeting session with all eyeson features
set YOUR OWN VIDEO layout
Merge live media, data and participants into a single video & audio stream