Add Live Video & Multimedia to Your Coaching Sessions
Capabilities like playback videos during live video conferencing sessions improve trainer-trainee relationships. Health and fitness-related coaching platforms can easily provide fully interactive webinars.

100% BROWSER based
Browser-based client integration on any device - desktop and mobile
Web-based API Integration
Provide an improved coaching experiece adding live video & multimedia
Increase training performance with a simple integration
Offer a seamless online coaching experience by playing videos or live streaming to your trainees. eyeson adds real-time video to easily provide webinars with live video presentations and fully interactive discussions with their audience.

Information storage with video recording

Share multimedia during the live video call

Optimized resource usage due to single stream technology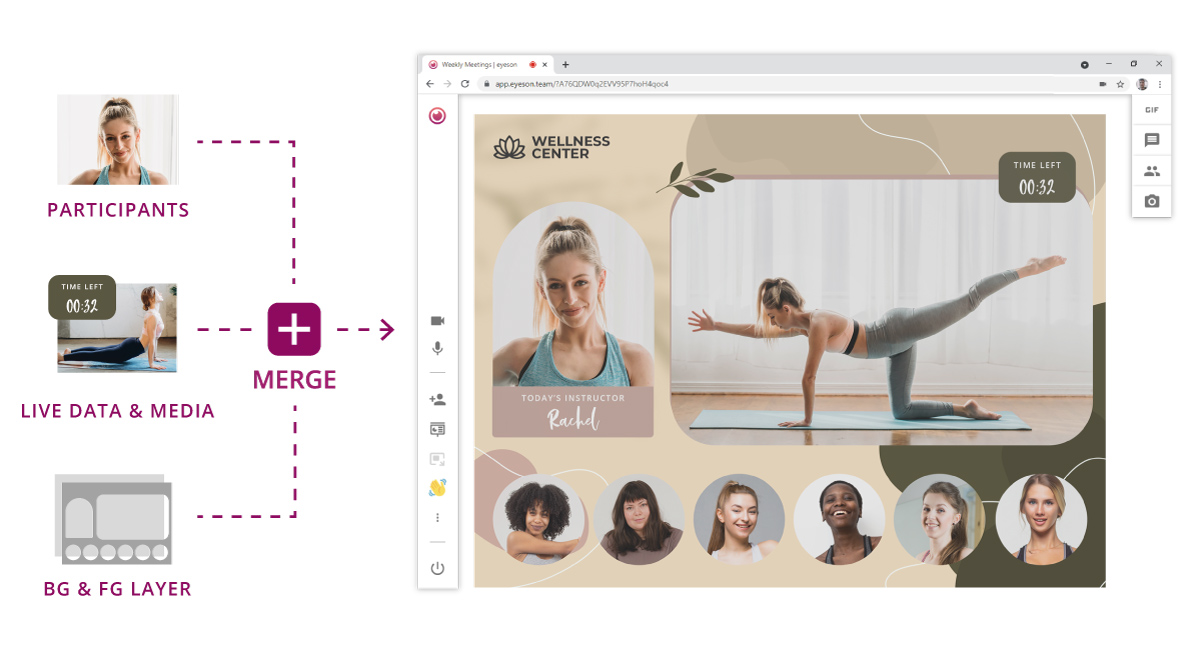 Custom video layouts for coaching
eyeson API enables merging any live media, data and participants in real-time into a single video and audio stream. This allows the integration of nearly every media stream directly into video meetings while letting developers configure the best fitting layout for each use case.

Live Participants: Coaches, practitioners, patients/trainees

Live Data & Media: Live monitoring, training schedule, exercise tutorials, training records, statistics, timer

Back- & Foreground Layer: Individual corporate design, suitable layouts

Example Use Case: Fitness and physiotherapy online sessions
Personal Covid support healthline with live video
Provide psychological support or monitoring to Covid-19 patients remotely helping them feel supported even in isolated conditions. eyeson provides easy access for everyone from all devices understanding the need for personal contact and expertise.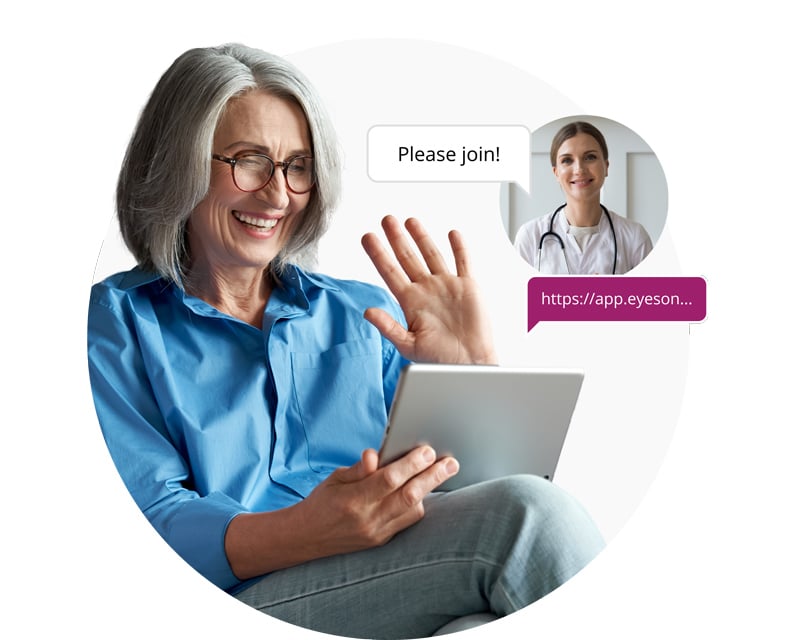 Security by Design
eyeson API innovation brings more privacy and a seamless experience with the spontaneous server allocation service guaranteeing 100% GDPR and HIPAA compliance.
Start for free! Create your integration now.
CREATE YOUR VIDEO SESSION
Use a single API command to start a video meeting session with all eyeson features
set YOUR OWN VIDEO layout
Merge live media, data and participants into a single video & audio stream