Single Stream Technology
eyeson's patented Single Stream Technology (SST) merges participants, media & live data into one stream enabling easily integrable video solutions while keeping the bandwidth constantly low.
SINGLE STREAM TECHNOLOGY
Merge participants, media & live data in real-time into a single stream

eyeson's single stream technology is patented in Europe, Germany & the US.
Single Stream Technology
What makes eyeson different from others?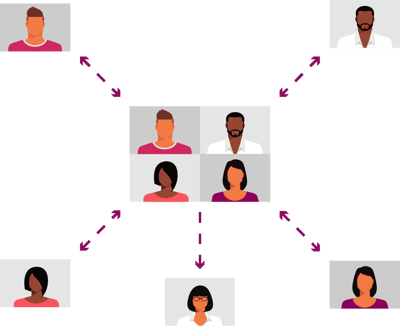 Single Stream TechnologY
The bandwidth always stays the same, regardless of the number of participants (1.5 Mbits up / download per client)

Recordings include all sources in one video and can be replayed directly after the live event

"Unified broadcasting" – all participants see the same video and slides

Video quality always stays HD

Real-time broadcasting, independent of the number of participants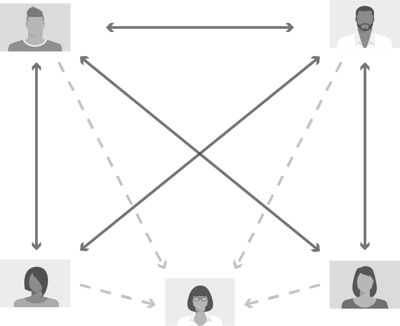 What others do
The required bandwidth depends on meeting participants (4.5 M bits up / download per client)

Separate recordings for all participants locally. To see all participants in one video, it needs to be cut and uploaded separately.

Replays with more than one active speaker are only possible after editing

Video quality decreases as the number of participants increases

Moderating and directing is not possible
Taking out the Best for You from Both Models
While the advantages of Single Stream Technology work best in group video calls with more than 2 participants, simple video calls with 2 people work better when they are connected directly. That's why eyeson automatically switches between MCU mode and SFU mode depending on the number of participants connected.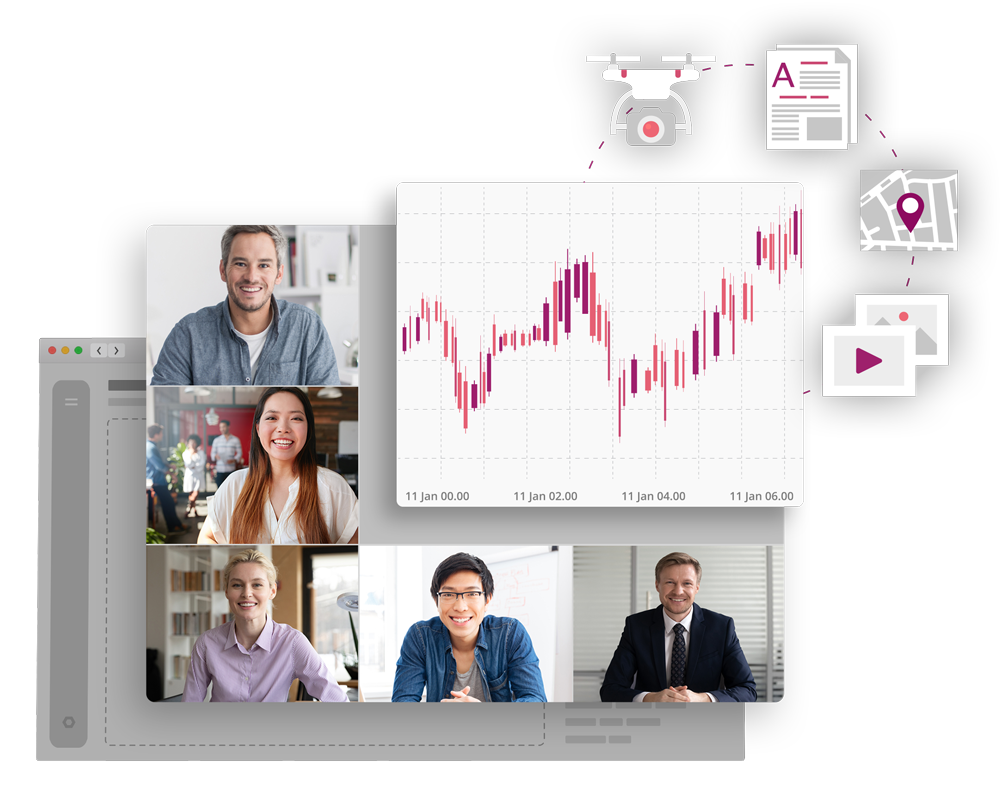 Single Stream Technology
Key technology to support a wide range of video layouts
SST merges any live media, data and participants in real-time into a single video and audio stream. The resulted single stream is distributed to all connected clients and guarantees that everyone sees the same as it is integrated in one single WebRTC Frontend Service. That makes it especially easy to integrate in any web project or service.
Single Stream Technology
Secures high video performance
"Everyone Sees The Same" – Layout
Whether it is a video streaming client, a broadcast delivery endpoint like YouTube or a video recording/snapshot - all viewers see the same image.
Low Web-Client CPU Usage
Web-Clients need only a single connection to the remote video stream for displaying the WebRTC based Frontend.
Optimized for Broadcasting
SST enables the delivery as a broadcast to various services like YouTube, Facebook, Twitch and others
Low Bandwidth Usage
SST needs only 1 codec with 1-2 MBit/s for displaying the WebRTC based Frontend.
Single Stream Technology
Advantages for developers
Deliver video meetings with one click, and integrate special features like screen sharing, recording and live streaming at no extra cost. Easily add animations, videos or data overlays to your live video meetings
Our patented single stream technology offers you a supercharged WebRTC API with automatic bandwidth optimization. All participants are sending their audio/video to the eyeson server where it is mixed and, if desired, enhanced with additional data. A single stream is sent back to all participants and via RTMP to streaming services.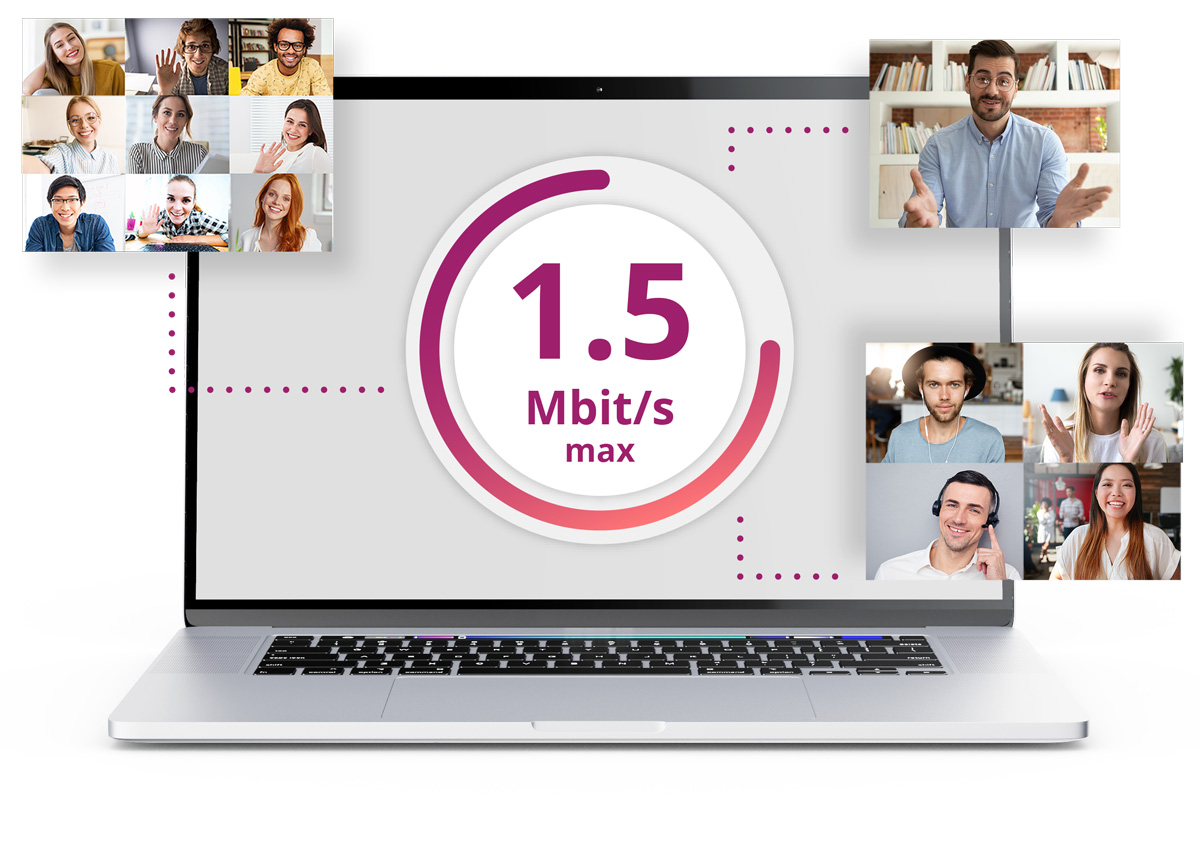 Transparent All-in-One Pricing

Independent of the number of participants and features, we charge only based on the duration of the meeting.