Quick and seamless integration: eyeson for psychotherapy and coaching adapts to your technology and work processes. Support your clients and patients with simple yet highly effective video conferences – even during low bandwidth situations.
No Installation
As simple as making a call (access through web browser for counselor, patients, and clients)
SECURE MEETING ROOMS
One room per client, crypted link and locked room, scalable anytime
Data Protection
100% European solution with freely selectable hosting provider. Our cloud is GDPR compliant.
Visualize Therapy & Coaching
Easily share documents & record discussions.
How Video Conferencing Can Support Therapy & Coaching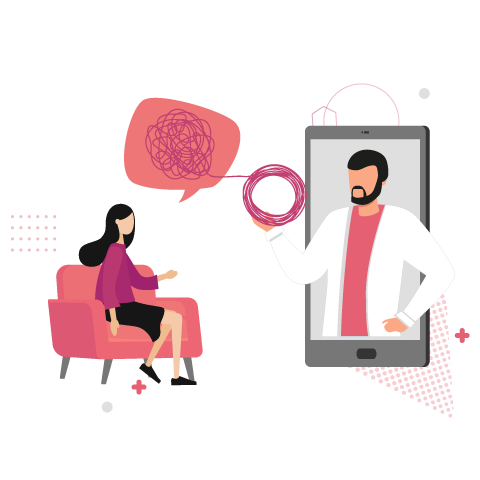 Video counseling between mental health professionals & clients
With eyeson, counselors can help their clients remotely in a secure and efficient way. Connect therapists, clients, and patients for regular or urgent appointments.
Video conferencing to support your meetings
Within the counselor network, video meetings can be used for meetings (exchange of ideas, supervision, etc.) and meetings with externals – no matter if it's 1 or 100 participants, the demand for bandwidth stays constantly low. Increase internal efficiency and encourage collaboration by using eyeson video meetings.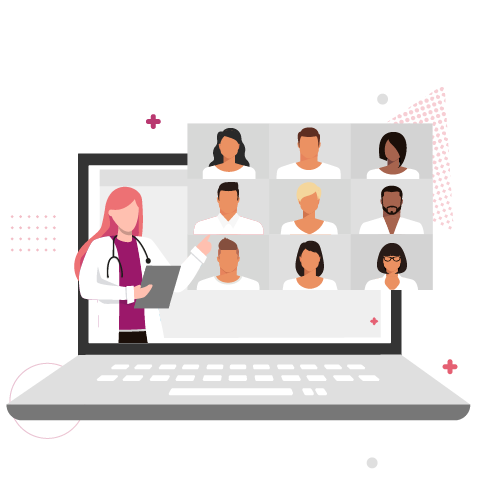 Integrate eyeson in your existing workflows
Absolute Confidentiality
For therapy and coaching sessions, you can lock meeting rooms any time, thus ensuring discrete processes. The simple room system also allows you to create separate rooms for each client. Both the room & the meeting room remain for your clients.
Seamless Integration
The creation of "rooms" provides a simple way of communication with clients or online meetings for consulting and coaching. Rooms can be named and customized freely in order to meet your needs.
Flexible Invite Options
Choose between permanent room links and temporary valid guest links to invite patients and clients to your video meetings.


The ideal solution for coaching & psychotherapy
Easy to use & implement
Even less tech-savvy people will be able to join your video meetings without any issues. A simple click on the link will enable patients and clients to join the meeting. Clients don't have to install any software, they just need to enter their name.
Uncompromised data protection
The protection of private information is fundamental. With eyeson, you can decide where to host your video meetings and ensure 100% GDPR compliance.
Video meeting RecordingS
For liability issues, documentation and quality assurance, you can record and download video conferences at any time. Snapshots enable photo documentation.
Get in touch
Want to know more about our tailored pricing plans? Get in touch with our sales team to figure out which plan suits your business.